Asad reminds Dar of claim about bringing dollar below Rs200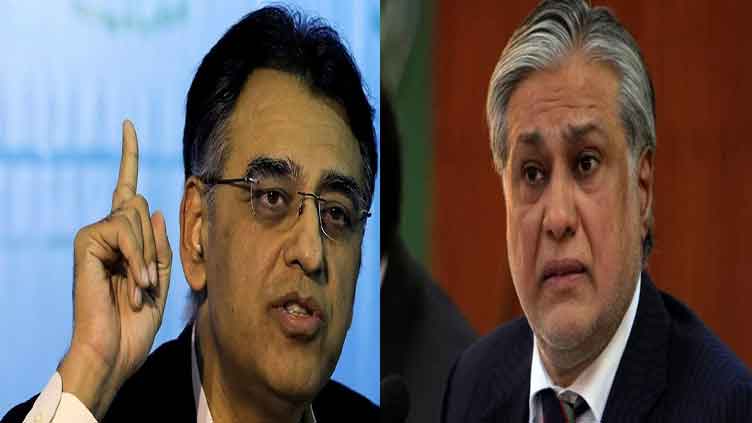 Pakistan
Asad reminds Dar of claim about bringing dollar below Rs200
KARACHI (Dunya News) – Pakistan Tehreek-e-Insaf (PTI) senior leader Asad Umar on Thursday slammed Finance Minister Ishaq Dar for claiming in the past that the dollar would fall below Rs200.
Speaking to media, Mr Umar lamented that today the dollar was not even available at Rs250 in the open market. Taking a dig at the Pakistan Democratic Movement (PDM) leadership, Mr Umar questioned, "Under which law PTI Chairman Imran Khan will be arrested." He said the masses would stand by the former premier.
He further hit out at the coalition government which was openly challenging the constitution. He lashed out at PML-N leader Malik Ahmed Khan by saying it seemed that Khan was going to stand against the constitution. He said the Punjab governor had "failed to announce the dates for elections in the province". He added that it was clearly written in the constitution that the governor had to give a date after the assemblies' dissolution.
Speaking about the KP cabinet, Mr Umar claimed that the cabinet constituted in the KP was part of the PDM.