Govt fixing things in right direction despite economic challenges, Dar tells US delegation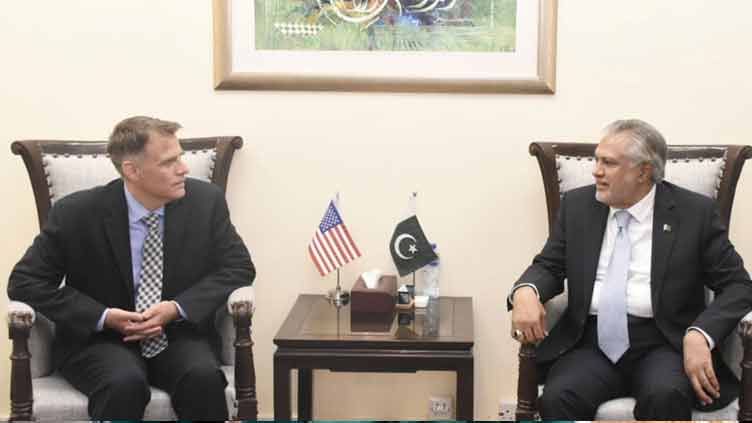 Pakistan
Govt fixing things in right direction despite economic challenges, Dar tells US delegation
ISLAMABAD (Web Desk) – Finance Minister Ishaq Dar said the Pakistani government was focusing on fixing things in the right direction despite facing economic challenges.
The finance minister stated this in a meeting with a delegation, led by Deputy Assistant Secretary of the US Treasury Department for Asia, Robert Kaproth, in Islamabad.
Mr Dar said the economy was in in shaky condition when the present government came into power in April last, adding that reforms were being introduced in all sectors, including energy and capital market, to boost economic growth and development.
He said due to pragmatic measures taken by the government, the country was destined for progress and development.
The finance minister also informed the delegation about the damages caused by floods in Pakistan and their impact on the economy. He said the government is handling all challenges with complete commitment.
Speaking on the occasion, Robert Kaproth underscored good relations between Pakistan and the United States and assured his support and cooperation on economic and financial issues.