President gives assent to new medal for armed forces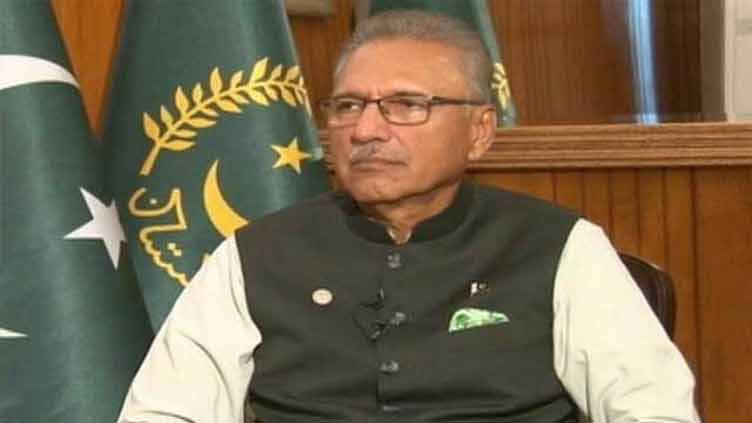 Pakistan
President gives assent to new medal for armed forces
ISLAMABAD (Dunya News) – President Arif Alvi on Wednesday gave assent to "Pakistan Diamond Jubilee Medal 2022" for armed forces.
The president approved the creation and confernment of medal in line with the Awards Act 1975. The medal will be awarded to personnel of the Armed Forces of Pakistan, civilian forces, and other law enforcement agencies for the acknowledgement of their services in defending geo-political territories.
Reports said that the medal would be awarded for contributing to establishment of peace inside the country and countering terrorism. The new honour would come into force from August 14th, 2022 and in connection with Pakistan's 75th Independence Day.