ECP behaves like political party by having Fawad arrested: Sheikh Rashid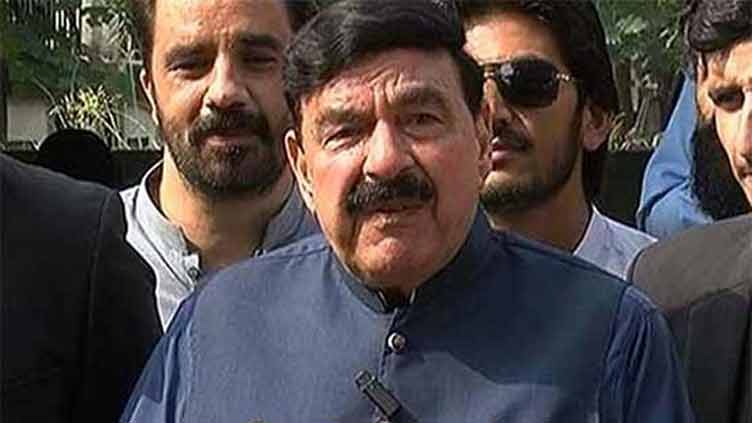 Pakistan
ECP behaves like political party by having Fawad arrested: Sheikh Rashid
RAWALPINDI (Dunya News) – Awami Muslim League (AML) chief Sheikh Rashid Ahmed said on Wednesday the Election Commission of Pakistan (ECP) had become a political party in the arrest of PTI leader Fawad Chaudhry.
The PTI leader was arrested from his residence in Lahore after ECP Secretary Umer Hameed had a case registered against him for threatening the members of the election commission in a speech.
In a series of tweets, the former interior minister said the ECP's duty was to hold elections in the country and not to file cases against people, adding that the arrest of Mr Chaudhry had exposed the intentions of the government. He claimed the government had planned "something else" in guise of elections.
Mr Ahmed predicted that a round of arresting people would be started before the IMF programme and it would prove the last nail in the coffin of the government.
Referring to depleting foreign exchange reserves and IMF's conditions, he said the prevailing economic and power crises would prove a bone in the throat for the government. He said the country had come to a halt and the arrest of Fawad Chaudhry would add to the political tension.
"Now decisions will be taken on roads as the country is on the course of chaos instead of elections," he said, adding that the people would not trust the results of elections as the ECP had lost public confidence.
He said those who were demanding elections were trying to evade these. The AML chief said beneficiaries of amendments to the NAB laws would soon face accountability in the court of public.