KP caretaker CM chairs meeting on province's law and order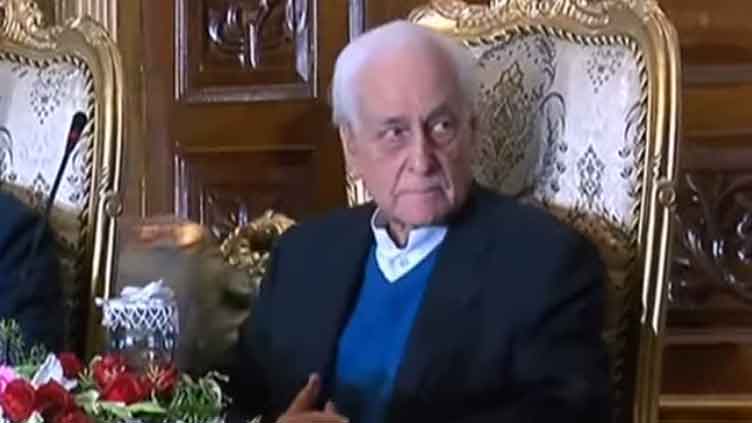 Pakistan
KP caretaker CM chairs meeting on province's law and order
PESHAWAR (Dunya News) - KP caretaker Chief Minister Azam Khan chaired on Tuesday a meeting to review the law and order situation in the province.
The concerned authorities also apprised the caretaker CM of the economic hardships facing the province. Stressing the need to take the matters of the province to Prime Minister Shehbaz Sharif, Mr Khan said he will meet with the premier within the next few days.
Mr Khan stated that all available resources will be used to improve the law and order situation in the province.
The meeting also reviewed the existing system of the deployment of police personnel for the security of former elected representatives, bureaucrats, and other personalities. The meeting proposed to withdraw the additional personnel – unnecessarily – deployed for these personalities. Mr Khan directed the concerned authorities to submit suggestions for new policy formulation in this regard.
During the briefing, it was revealed that more than 4,000 police officers were currently deployed for the protection of various personalities.
Mr Khan made it clear, "Those who really need security will be provided with police guards. In the current situation, we cannot afford to provide additional police guards."