Imran gives fresh call for protests against ECP's decisions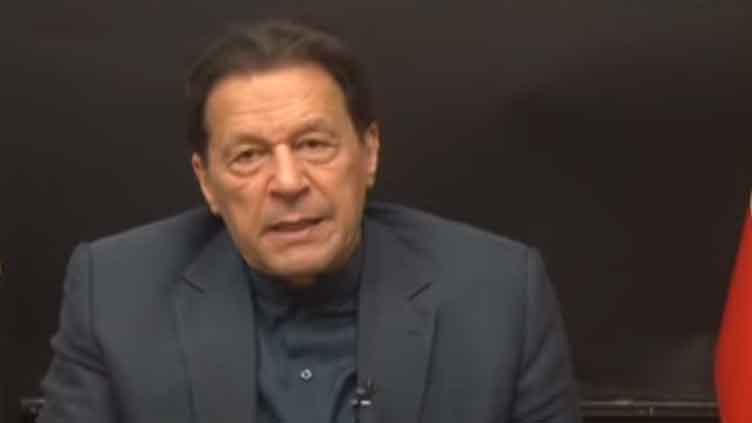 Pakistan
Imran gives fresh call for protests against ECP's decisions
LAHORE (Dunya News) – Pakistan Tehreek-e-Insaf (PTI) Chairman Imran Khan announced on Monday that protests would be staged across the country against the electoral watchdog's decisions.
Addressing a speech through a video link, the deposed premier lamented that all of the Election Commission of Pakistan's (ECP) verdicts came against the PTI. Mr Khan was of the view that the names his party finalised for the slot of the caretaker Punjab chief minister would be accepted by the Pakistan Democratic Movement (PDM).
He lamented the ECP always delivered a verdict against his party. Talking about the Toshakhana reference, he termed the case against him a 'joke'.
Launching a broadside at the Pakistan Democratic Movement (PDM), Mr Khan said, "These people fear PTI's popularity." He reiterated that the PDM-led government wanted delay in election, adding that these people wanted their own umpires in the ECP.
Predicting his future disqualification, Mr Khan claimed, "More cases will be registered against me after disqualification." He also berated former president Asif Ali Zardari who, he said, was taking control in Sindh. He added, "The PDM-led government wanted to create a Sindh LG polls-like situation in the general election."
The PTI chief, while presiding over the party's consultative meeting, said it had been decided to stage a protest outside the ECP's Punjab office. A petition would also be filed in court to challenge the appointment of the caretaker chief minister.