Attack on Imran Khan: suspect's lawyer expresses reservations about new JIT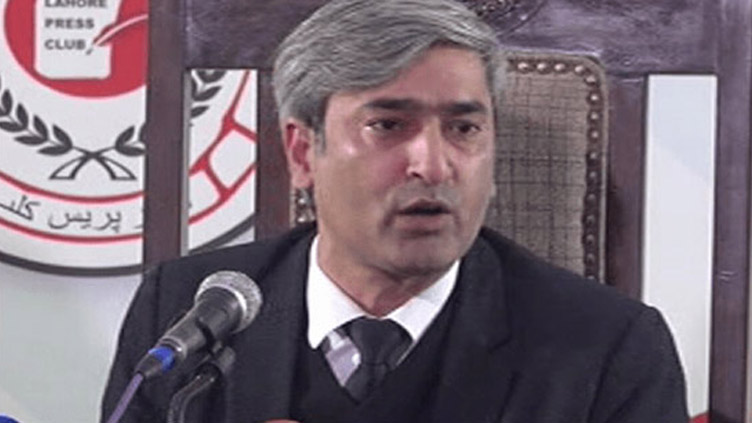 Pakistan
Attack on Imran Khan: suspect's lawyer expresses reservations about new JIT
LAHORE (Dunya News) – The counsel for the suspect in a case of attack on Pakistan Tehreek-e-Insaf (PTI) Chairman Imran Khan during long march has expressed reservations about the new joint investigation team (JIT) formed to probe the incident.
Mian Dawood, the counsel for suspect Naveed, said retaining Ghulam Mahmood Dogar as head of the new investigation team showed mala fide intent and proved that the Lahore CCPO was conducting the probe according to the wishes of the PTI chief. He further said Mr Dogar had been accused of political bias by at least four police officials.
In January, the counsel claimed that the joint investigation team prepared a report to PTI Chairman Imran Khan's liking and ignored the basic facts of the incident. Speaking at a press conference back then in Lahore, Mian Dawood pointed out flaws in the inquiry into the incident and said the JIT was formed even before a first information report (FIR) of the incident was lodged. Even Pakistan Tehreek-e-Insaf (PTI) leader Fawad Chaudhry declared suspect Naveed innocent in his presser. He further claimed that the JIT, in cahoots with Imran Khan, complicated the case.
The members of the JIT are Dera Ghazi Khan DPO Muhammad Akmal, SP Anjum Kamal and Jhang CIA DSP Nasir Nawaz.