PML-N attempts to bridge PPP and MQM-P chasm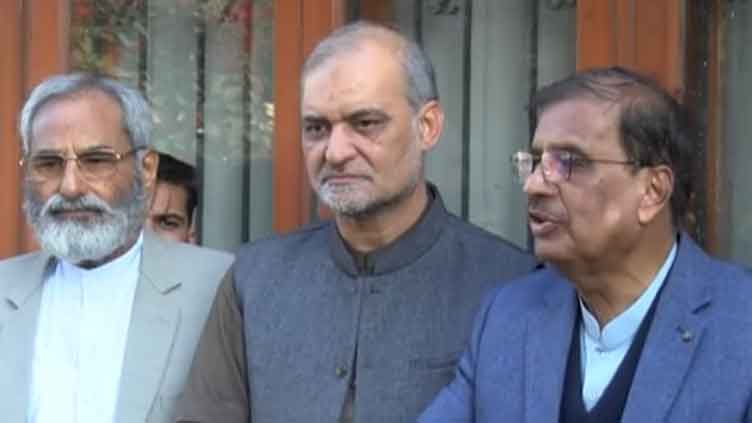 Pakistan
PML-N attempts to bridge PPP and MQM-P chasm
KARACHI (Dunya News) – PML-N Sindh president Syed Shah Mohammad Shah on Sunday attempted to bridge the fissures between the Pakistan People's Party (PPP) and Muttahida Qaumi Movement-Pakistan (MQM-P).
Jamaat-i-Islami Karachi chief Hafiz Naeem ur Rehman called on Mr Shah at his residence, during which the PML-N leader stressed the need for alliance between the PPP and MQM-P sooner.
Discussing the recent Sindh LG polls in the meeting, Mr Rehman said, "The LG polls in Karachi were held with difficulty as some of the people were resorted to the tactics of delaying the elections."
Underscoring the significance of the unity among the political leaders, Mr Rehman said there was a dire need for the politicians' unity for the sake of Karachi.
Meanwhile, Mr Shah praised the JI's LG election campaign, saying, "JI had bagged an achievement in Karachi."
Mr Shah acknowledged his party's contribution to Karachi, saying, "The PML-N had played a critical role in maintaining law and order in Sindh's capital province."