Govt can't prevent holding elections after assemblies' dissolution: Fawad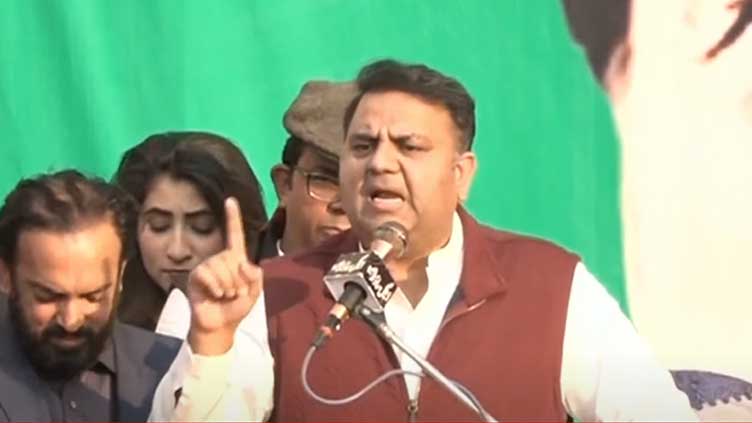 Pakistan
Govt can't prevent holding elections after assemblies' dissolution: Fawad
SARGODHA (Dunya News) – Pakistan Tehreek-e-Insaf (PTI) leader Fawad Chaudhry said on Saturday after the dissolution of two provincial legislatures, the incumbent government could not stop holding snap elections across the country.

Addressing a PTI rally in Sargodha, the former federal minister while turning his guns at the Pakistan Democratic Movement (PDM) led government over economic woes said that thousands of workers were unemployed in the textile industry due to energy and economic crisis that emerged after their failed policies.
He said whooping inflation will further crush common masses in coming months.
Don't miss: Fawad hopes ECP will pick 'suitable' Punjab caretaker CM
Fawad went on to say that PTI chief Imran Khan's interests are associated with the country that's why PTI lawmakers tendered their resignations in the National Assembly to support Imran Khan's vision. He added that they [ruling PDM] are afraid of snap polls but following the dissolution of Punjab and KP assemblies, no one can stop elections across the country.

He said that the country cannot be run by decisions taken behind closed doors.