Siraj says Zardari needs to accept JI's mandate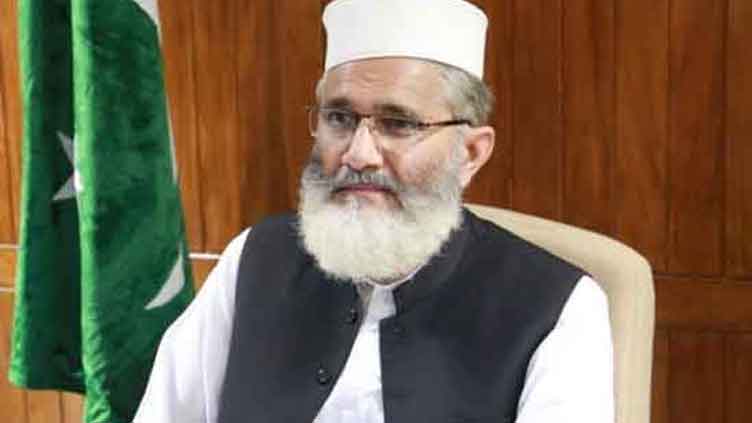 Pakistan
Siraj says Zardari needs to accept JI's mandate
LAHORE (Dunya News) – In connection with the local government elections, Jamaat-e-Islami emir Siraj ul Haq said on Friday former president Asif Ali Zardari should accept his party's mandate.
Mr Haq made a suggestion to the Pakistan People's Party (PPP), stating that it should not be an impediment to Karachi's development. Mr Haq slammed the Pakistan Democratic Movement (PDM) government, saying, "The PDM has given the nation the gift of inflation and corruption."
He lamented the rupee's depreciation against the dollar, saying "Finance Minister Ishaq Dar had promised to bring the dollar below Rs 200."
Mr Haq also expressed his concern over the National Accountability Bureau (NAB) amendments.