'Names proposed by govt not eligible to be made caretaker Punjab CM'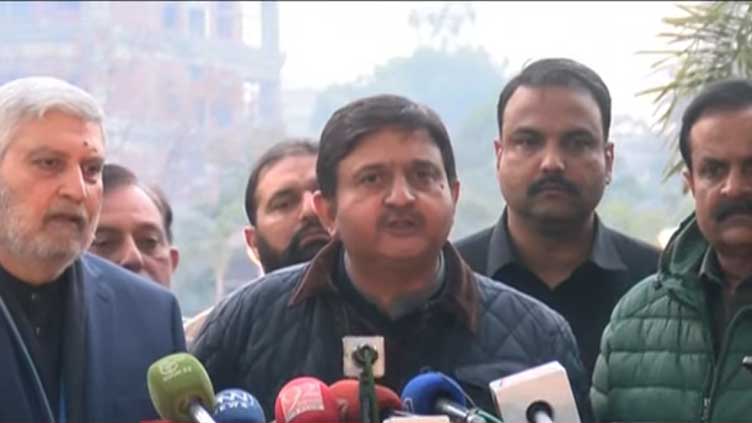 Pakistan
Names proposed by govt not eligible to be made caretaker Punjab CM, says Malik Ahmed Khan
LAHORE (Dunya News) – Parliamentary leader of the opposition in Punjab Assembly and Pakistan Muslim League-Nawaz (PML-N) leader Malik Muhammad Khan said on Friday that the caretaker chief minister should be chosen from among the names proposed by them and the names proposed by the government doesn't have the ability to be made chief minister and the names proposed by the government are not eligible to be made chief minister.
Talking to media after parliamentary committee meeting on Friday, he said that unfortunately the matter could not be settled politically and he was not in favour of taking political matters to court.
The PML-N leader while terming the past four years as the darkest in the history of Pakistan said that it is the authority of the Election Commission of Pakistan (ECP) to now appoint a caretaker Punjab CM.
Mr Khan declared Mohsin Naqvi a competent and credible person for the caretaker chief minister slot and said the National Accountability Bureau (NAB) made false cases against them.
The parliamentary leader went on to say that Chaudhry Parvez Elahi doesn't trust the committee nominated by him, adding that he has already given a statement about moving court, but the court has nothing to do with this matter.