PTI rejects Sindh LG election, wants heads rolled in ECP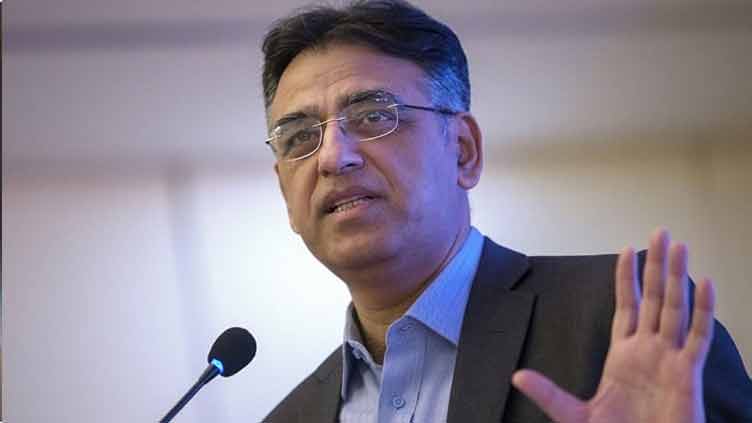 Pakistan
PTI rejects Sindh LG election, wants heads rolled in ECP
ISLAMABAD (Dunya News) – The Pakistan Tehreek-e-Insaf (PTI) on Thursday rejected the recently held local government elections in Sindh's Karachi and Hyderabad division over alleged rigging and demand resignation of members of the electoral body.
PTI Secretary General Asad Umar, in a press conference, said that the second phase of LG polls, in which the PPP emerged victorious, should be declared null and void, demanding fresh elections in Sindh.
The much-delayed LG polls were held in Karachi and Hyderabad on Jan 15 as the MQM-P and PPP wanted the ECP to put off the elections due to security concerns and delimitation issues.
Mr Umar said the rigging was started in morning of the election day as video posted on social media showed election staff stamping ballot papers. He claimed balloting material was also sent to some polling stations with delay.
"We will not accept the elections in any way," the PTI bigwig resolved. He said the LG polls were delayed several times as the PDM wanted to steal mandate, adding: "A dangerous game was played in Karachi".
The PPP bagged most seats in Karachi, Hyderabad and other parts of Sindh in the second phase of the LG election. It sprang a surprise in Karachi where it secured 93 seats followed by the Jamaat-e-Islami (JI) with 86 seats and the PTI 40 as the Election Commission of Pakistan (ECP) released the consolidated results of the 235 union councils in Karachi division.
On Wednesday, workers of the Pakistan Peoples Party (PPP) and the PTI clashed outside the office of the Keamari deputy returning officer (DRO) following the controversial results of the LG elections.
The PTI staged a protest against the results outside the Keamari DRO s office and it was joined by party's provincial bigwigs Khurram Sher Zaman and Syed Ali Zaidi. The workers pelted each other with stones resulting in injuries of police personnel and four journalists covering the incident. The agitators also broke the windowpanes of the DRO's office. Syed Ali Zaidi said he was also injured in the clash.