Siraj threatens protest if PPP denies JI its right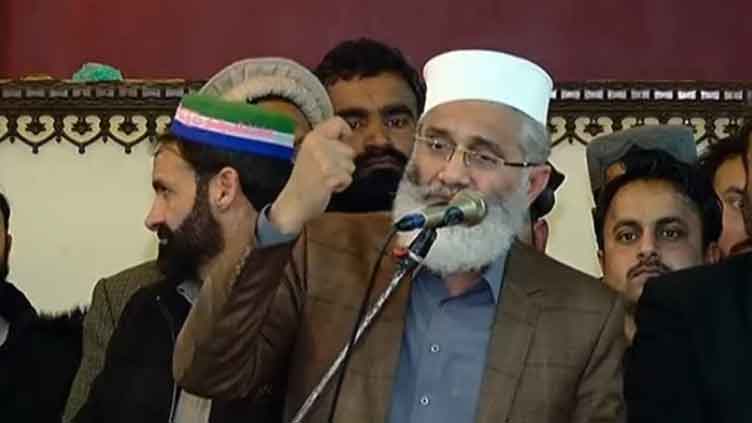 Pakistan
Siraj threatens to stage protest if PPP snatched JI's rights
ISLAMABAD (Dunya News) - Jamaat-i-Islami (JI) Emir Sirajul Haq said on Wednesday his party would consider other options, including protest, if the Pakistan Peoples Party (PPP) would not give the JI its right.
Expressing his thoughts after the local government elections in Sindh, Mr Haq said if the PPP would accept reality, the JI would welcome this move. Saying the problems faced by Karachi would not be solved by any single party, Mr Haq stressed the need for all the stakeholders to negotiate.
Speaking about dialogues with the PPP, Mr Haq stated that if the PPP adopted a democratic stance, there would be consultations with the party in future. He declared Friday a day of thanksgiving in order to express his gratitude to the people of Karachi for voting for the JI .He also heaped praise on Hafiz Naeemur Rehman and his team for their all-out efforts during the local government elections.
Highlighting the issue of Karachi's mayor, Mr Haq said, "Our mandate should be recognised, and the Karachi mayor should be from the JI".