Rigging in Sindh LG polls lends credence to EVM system sabotage: Imran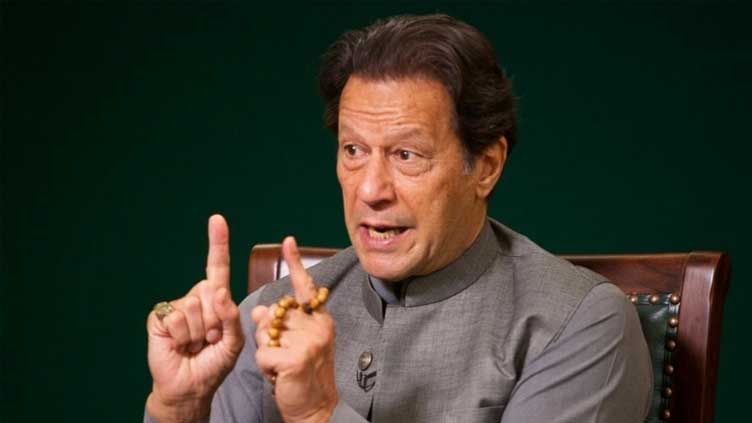 Pakistan
Rigging in Sindh LG polls lends credence to EVM system sabotage
ISLAMABAD (Dunya News) – Pakistan Tehreek-e-Insaf (PTI) chairman Imran Khan said on Wednesday the rigging in the Sindh local government (LG) elections was enough evidence to make out why the use of electronic voting machines (EVMs) was blocked.
Taking to Twitter, he wrote, "After getting reports on the latest LG elections in Sindh it is apparent that the PPP has no commitment to fair and free elections. Instead it uses force, blackmail, police harassment, and money to get votes. Now also clear why the ECP, cabal of crooks and their handlers, sabotaged EVMs".
"EVMs allow for transparency & immediate results so prevent rigging - engineering of results. Right now, results of LG elections which should have come out within a few hours at most, were coming out in a staggering delay some for days, allowing for massive foul play. If this is the sort of elections ECP, the State and PDM want, then the stability that elections are meant to bring will not happen. Instead such manipulated elections will only cause more agitation, polarisation and anarchy," he added.
— Imran Khan (@ImranKhanPTI) January 18, 2023