JI takes to the streets against alleged rigging in Karachi LG polls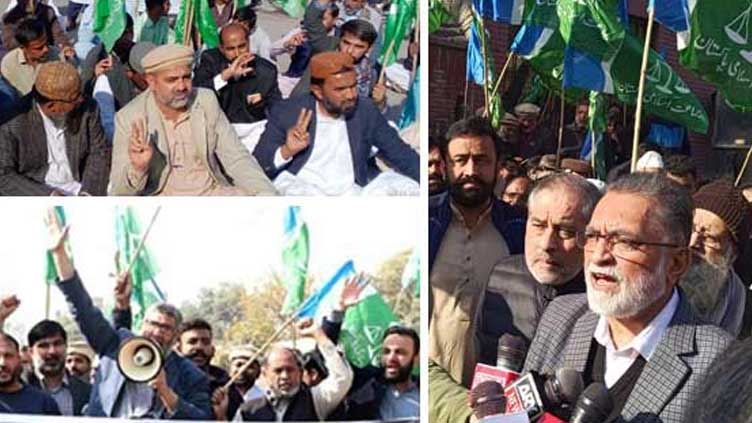 Pakistan
JI takes to streets against alleged rigging in Karachi LG polls
KARACHI (Dunya News) – The Jamaat-e-Islami (JI) on Tuesday took to the streets in various cities across the country against alleged rigging in the second phase of local government elections in Karachi.
The protest rally taken out in Peshawar was headed by JI chief Sirajul Haq. A large number of people took part in the rally. The participants said that the stealing of public mandate was not acceptable at any cost.
In Wazirabad, the workers of Jamaat-e-Islami (JI) staged a protest rally at Katchery Chowk on the party chief's call. The participants said the party's mandate was stolen in Karachi LG elections, adding that the JI had won more than 100 seats in Karachi.
On the occasion, JI Wazirabad chapter Emir Chaudhry Nasir Mahmood Kaler accused the Sindh government of rigging. He said the Election Commission of Pakistan (ECP) should release results as per the votes of the masses, instead of giving results on Sindh government aspirations.
The participants were carrying banners and placards.