MQM-P leaders reject LG polls' results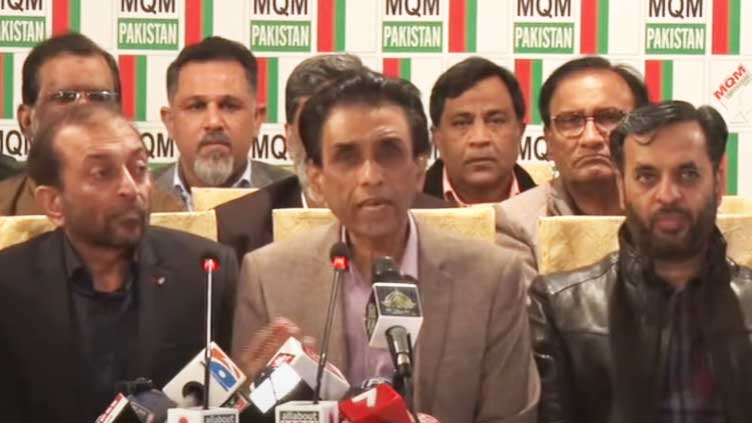 Pakistan
MQM-P leaders reject LG polls' results
KARACHI (Dunya News) – The Muttahida Qaumi Movement-Pakistan (MQM-P) leaders rejected on Sunday the local government elections, saying the political ideology was much important to the MQM than the elections.
MQM convener Khalid Maqbool Siddiqui said the MQM showed courage by boycotting the local government elections, as there is no other such example. Mr Siddiqui said the Supreme Court, High Court, Provincial Government, and Election Commission of Pakistan had accepted the pre-polling rigging.
Recalling the matter of the delimitation, Mr Siddiqui asks, "Who holds the responsibility of doing delimitations. " He also questioned the ECP, saying, "If the electoral watchdog could not manage to hold transparent elections, then what is ECP's role." Mr Siddiqui vowed, "We will not let anybody loot Karachi like Dubai."
MQM leader Farooq Sattar said, "The PPP had accepted the delimitations and deprived the MQM of 50 seats. He lamented, "Today was the day for all the political parties to support us."
Mustafa Kamal said, "No matter who will be the next Karachi mayor, the masses of Karachi will not get any benefits."