PTI will finalise name for Punjab caretaker setup today, hopes Fawad Chaudhry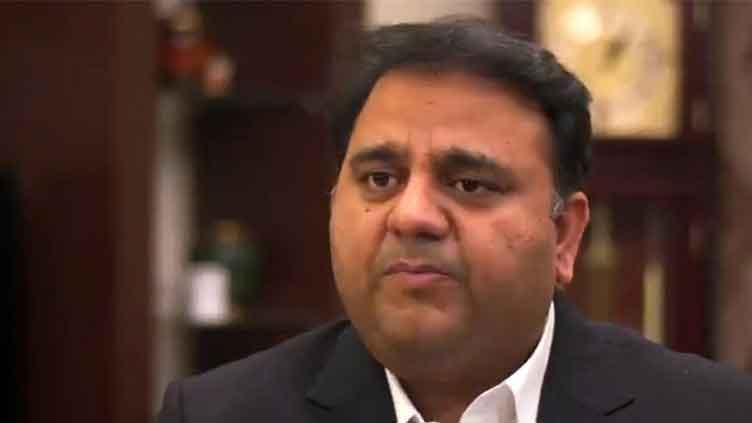 Pakistan
PTI will finalise name for Punjab caretaker setup today, hopes Fawad Chaudhry
LAHORE (Dunya News) – Pakistan Tehreek-e-Insaf (PTI) senior leader Fawad Chaudhry hoped on Sunday his party will finalise the names for the Punjab caretaker setup today.
Mr Chaudhry stated that consultations with Parvez Elahi were also conducted in this regard. He also asked the Pakistan Muslim League-Nawaz (PML-N) to give the PTI such a name for the caretaker setup, that the PTI could finalize.
Speaking on the PTI dissidents, Mr Chaudhry said, "The estranged leaders of the party are contacting us, but there is no need to hold meetings with them."
Fawad urges Karachi, Hyderabad residents to vote for PTI
Earlier, PTI leader Fawad Chaudhry urged residents of Karachi and Hyderabad to caste their votes for bat for development and prosperity.
Taking to Twitter, former information minister Fawad Chaudhry said the PTI would have a spectacular win in second phase of Sindh local government elections.
In another tweet, Fawad took a jibe at Federal Minister for Information and Broadcasting Marriyum Aurangzeb and said participating in general elections is indeed a 'big decision' for PML-N. They tried to run away from elections but Imran Khan dragged them into polls, he added.
Meanwhile, PTI leader Musarrat Jamshed claimed that the PTI would remain successful in the elections, saying the people of Sindh had rejected the hooliganism and blackmailing of the MQM-P.