Sherry Rehman, Justice Ayesha Malik listed in Forbes' 50 over 50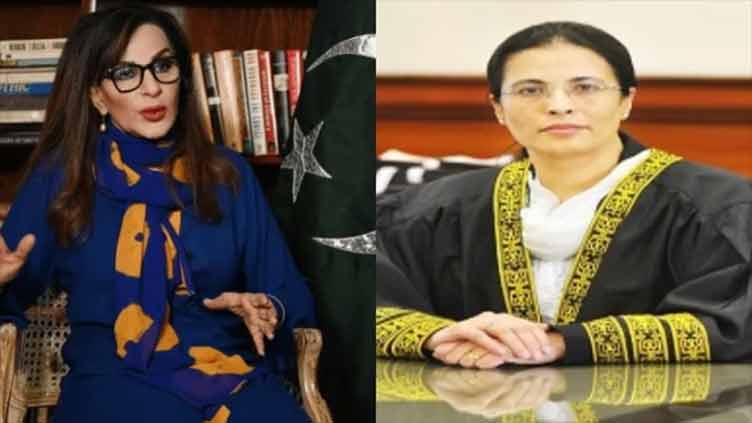 Pakistan
Sherry Rehman, Justice Ayesha Malik listed in Forbes' 50 over 50
LAHORE (Web Desk) – Federal Minister for Climate Change Sherry Rehman and Supreme Court Judge Justice Ayesha Malik have been included in the Forbes' list of Asia's 50 most successful women over the age of 50.
The list has profiled Asia's most successful quinquagenarian women in the fields of technology, art, politics, medicine, and more.
Ms Rehman, 62, came into limelight at 2022 United Nations (UN) Climate Change Conference (COP27) when she pitched the idea of convincing developed and wealthy nations, which contribute the greatest share to carbon dioxide emissions to the Earth's atmosphere, to open coffers and transfer money to developing countries that are prone to the adverse effects of climate change such as floods and other natural disasters.
Know More: COP27 summit agrees for establishment of fund to help climate affected countries
It is pertinent to mention here that Pakistan has been regarded as the fifth most vulnerable country to adverse effects of climate change.
Forbes wrote on Twitter, "A former journalist, information minister and ambassador to the U.S., Sherry Rehman was the first female to hold office as Leader of Opposition in the Senate in 2018, was appointed Pakistan s Minister of Climate Change in 2022."
— Forbes (@Forbes) January 13, 2023

Read Also: Geneva moot - $8.57bn pledged as countries, donors open their coffers
On the other hand, Justice Ayesha Malik, 56, has been included in the list. She became the first woman to serve as a justice of the apex court.
Ms Malik had been serving as judge at Lahore High Court for ten years before being elevated to the post of Supreme Court Judge. She is known for her landmark verdicts including the recognition of foreign arbitration in Pakistan and banning virginity tests in rape cases in 2021. She has held positions as chair of the Judicial Officers Female Supervisory Committee and on the board of the Punjab Judicial Academy, as well.
Ms Rehman had earlier been included in the list of 25 most influential women in the world by Financial Times. The outlet gave her the title of temperance lady', while Ms Malik had also been inducted in the BBC s list of world s 100 most inspiring women.