President Alvi identifies 'culprit' behind Imran-Bajwa gulf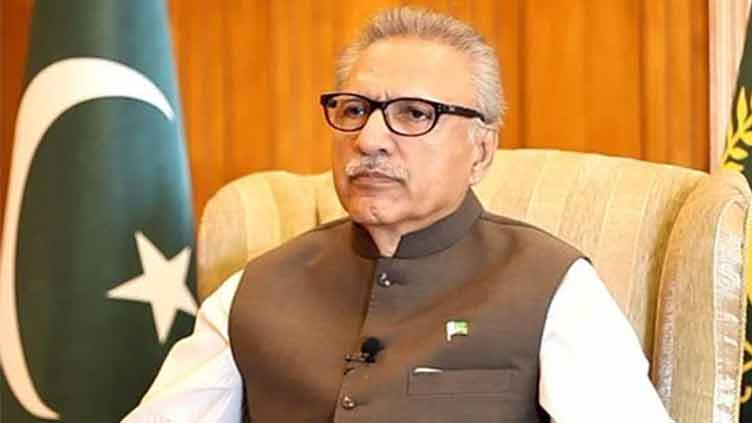 Pakistan
President Alvi reveals reason behind differences between Imran Khan, Gen Bajwa
ISLAMABAD (Web Desk) – President Arif Alvi sees social media as one of the major reasons for differences between former prime minister Imran Khan and ex-Chief of Army Staff retired Gen Qamar Javed Bajwa.
Mr Alvi opened up about the ongoing tension between the PTI chief and former head of Pakistan s armed forces in an interview with British broadcaster BBC. He was of the view that the decision-makers were unable to handle the social media platforms properly in the country.
The social media platforms have gained central position in the Pakistani politics for some years but the situation turned deplorable when hateful trends against political parties and establishment without evidence started surfacing online.
Read More: Gen Bajwa solely responsible for ousting me, says Imran Khan
Saying it was imperative to control the boiling political situation in the country, the president said he had offered to facilitate talks between all stakeholders and warned that the economic crisis would deepen further if the situation was not controlled. Mr Alvi lamented that he had not received any response from the PTI and coalition government to his offer. He stressed that all political parties should sit together to find a solution to the prevailing uncertainty.
In reply to a question, he said Imran Khan had expressed satisfaction at the elevation of Gen Asim Munir as army chief when he had gone to Lahore to meet him for consultation. He, however, clarified that he was not facilitating dialogue between Imran Khan and the military leadership. The president also defended his move to hold consultation with the PTI chief, saying the Constitution allowed him for it.
Read More: Imran says President will consult him on summary for Army Chief s appointment
The president vowed to continue his role to bridge the gaps between the stakeholders.
When asked about extension offers made to the former army chief, he said he was unaware of such developments. Replying to a question about the allegations of corruption against Imran Khan and the current PDM government, the president asserted that an apolitical, impartial and empowered body should be established to handle such cases.