SHC rejects MQM-P's petition against delimitation for Sindh LG polls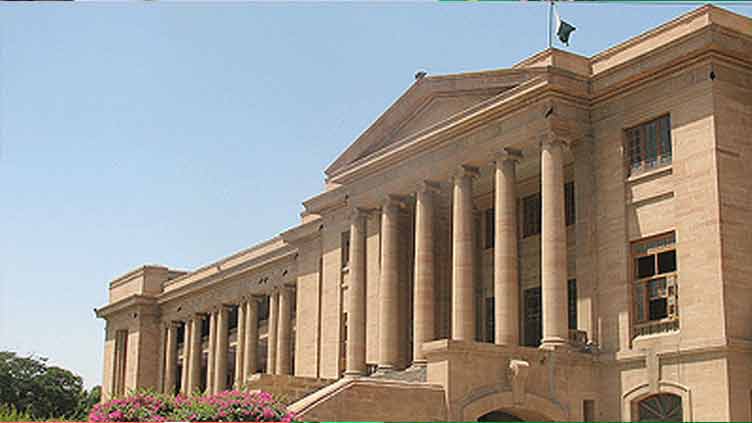 Pakistan
SHC rejects MQM-P's petition against delimitation for Sindh LG polls
KARACHI (Dunya News) – The Sindh High Court (SHC) on Tuesday turned down a petition filed by the Muttahida Qaumi Movement-Pakistan (MQM-P) against delimitations for second phase of local government elections in Karachi and Hyderabad.
A larger bench of the high court issued the verdict after hearing arguments from the MQM-P ahead of the LG election in the port city and Hyderabad on Jan 15.
The MQM-P counsel claimed the Sindh government made the delimitation of towns and union councils (UCs) keeping in view its own political benefits. It also sought orders for the Election Commission of Pakistan (ECP) to conduct afresh delimitation.
While rejecting MQM-P's petition, the SHC remarked that it had already issued verdict on the political party's plea against the ECP notification on delimitation in Karachi, adding that it was also upheld by the Supreme Court.
Earlier, a two-member bench sent a petition of the MQM-P seeking a larger bench to the chief justice.
A day earlier, the top electoral body rejected a petition of the MQM-P, seeking use of new voter lists for the Karachi and Hyderabad local government elections.
The MQM-P had challenged the decision of the ECP for the prospective use of two separate electoral rolls in the local government polls simultaneously. A three-member bench of the electoral body, headed by Chief Election Commissioner Sikandar Sultan Raja, had reserved the verdict on Friday.
The electoral watchdog ruled out further delay in the polls and said the second phase of the Sindh local government elections would be held on Jan 15 and the chief secretary and the IGP should ensure peaceful polls.