COAS discusses bilateral relations with UAE president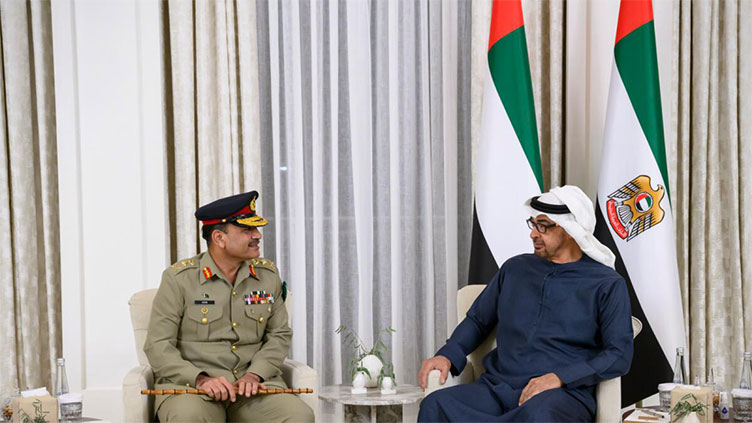 Pakistan
UAE President congratulated General Munir on his appointment as Pakistan's Chief of Army Staff.
DUBAI (Dunya News) - Chief of Army Staff (COAS) Gen Asim Munir on Tuesday called on United Arab Emirates (UAE) President Sheikh Mohamed bin Zayed Al Nahyan, Dunya News reported.
At the meeting held at Qasr Al Shati Palace, Sheikh Mohamed congratulated Gen Munir on his appointment as Pakistan s chief of army staff, wishing him luck in his new duties to serve his country and people. Gen Munir expressed his gratitude and appreciation for the president.
During the meeting, the two sides reviewed bilateral relations and joint work between the UAE and Pakistan in defence and military affairs, as well as ways to strengthen them to serve the common interests.
Earlier, the army chief held a meeting with Saudi Crown Prince and Prime Minister Mohammad bin Salman. Both sides discussed ways to develop bilateral relations in addition to issues of mutual interest, said state-run Saudi Press Agency (SPA). Saudi Defence Minister Khalid bin Salman and other officials of the kingdom and Pakistan were also present.
A day earlier, the Pakistan Army chief performed Umrah and also offered prayers inside the Holy Ka aba.