Developed countries should put a full stop to illegal transfer of capital: Imran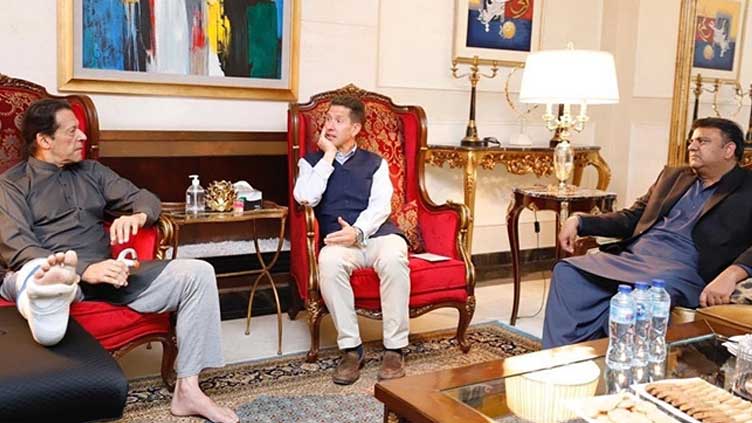 Pakistan
Developed countries should put a full stop to illegal transfer of capital, says Imran
LAHORE (Dunya News) – British High Commissioner Christian Turner on Monday met Pakistan Tehreek-e-Insaf (PTI) chairman and former prime minister Imran Khan at Zaman Park.
During the meeting, matters pertaining to bilateral issues and issues of mutual interest also come under discussion in detail. Various issues related to the protection of human rights were also discussed in detail in the meeting.
The importance of preventing the transfer of capital from developing countries to developed countries through corruption and money laundering and the harmful effects of climate change on the world, especially on Pakistan were also discussed.
Speaking on the occasion, Imran Khan said that in order to relieve the developing countries from challenges like poverty and deprivation, it is necessary that the developed countries play their role in stopping the illegal transfer of capital from these countries.
The PTI chairman said that protecting the environment and protecting the developing countries from its destructive effects is a big challenge for the developed world.
He said the PTI took remarkable steps to protect the environment through programs like Billion Tree Tsunami and Ten Billion Tree.
"According to the report of the United Nations Secretary General s Factual Panel, $7 trillion are transferred annually from developing countries to developed countries," the former PM added.