Doors of holy Ka'aba opened for COAS Asim Munir on his Umrah sojourn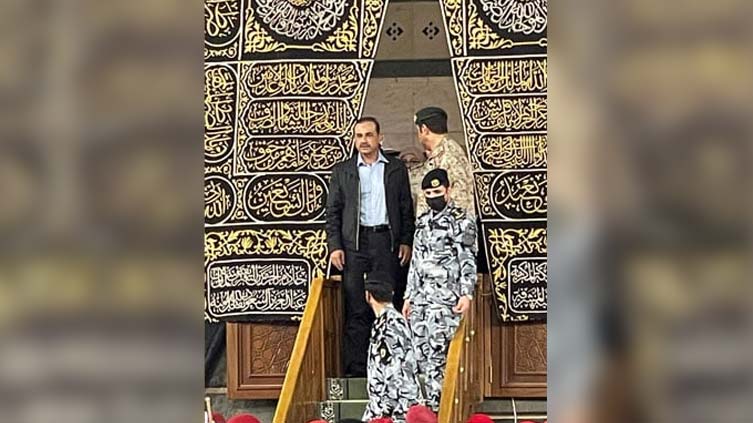 Pakistan
Doors of Ka'aba opened for COAS Asim Munir as he performs Umrah
JEDDAH (Dunya News) – Chief of Army Staff Gen Asim Munir performed Umrah on Sunday and doors of the holy Ka'aba were specially opened for him.
— Umar Khattak (@iUmarKhattak) January 8, 2023
Gen Munir also offered prayers inside Ka'aba. The doors were specially opened for Pakistan's top general as a mark of hospitality.
Another clip shows the army chief visiting Masjid-e-Nabwi, the second holiest mosque in Islam, with Saudi security personnel escorting the military commander. Later, Gen Munir held a meeting with Saudi Crown Prince Mohammad bin Salman.
— Umar Khattak (@iUmarKhattak) January 8, 2023
Both higher-ups discussed ways to develop bilateral relations in addition to issues of mutual interest, said state-run Saudi Press Agency (SPA). Saudi Defence Minister Khalid bin Salman and other officials of the kingdom and Pakistan were also present.
During the meeting, the Saudi premier felicitated Gen Munir on becoming the Pakistan army chief. They also agreed to strengthen the bilateral relations.