Revamping state institutions for economic revival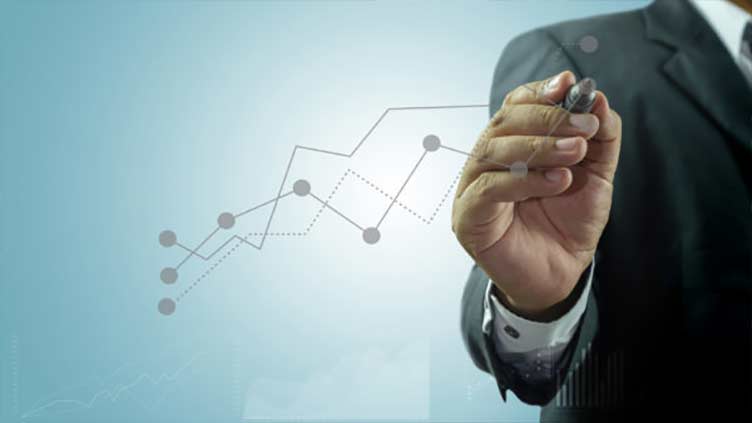 Pakistan
Revamping state institutions for economic revival
ISLAMABAD, (APP) - Revamping state-owned organizations pays much in economic revival by earning more revenue especially when any nation faces recession amidst inflation, depreciating currency value and unmanageable trade deficit.
During recent years like other many institutions, Pakistan Railways also suffered a decline in revenue collection, provision of better facilities and putting the organization on modern lines.
Therefore, the present government is putting in maximum efforts for curtailing losses of Pakistan railways through numerous measures and providing cheaper travelling facilities to the common man and a convenient transportation mode for industry and exporters.
Recovering from the slumber of the previous regime, the government has embarked on projects like the addition of new locomotives, restructuring and improving current rail infrastructure, increase in average train speed, improving on-time arrival performance, and provision of modern passenger services.
Due to its concerted efforts, the Railways has received the first batch of 46 out of total 230 high-speed modern coaches from China with a speed capacity of 160 kilometers per hour instead of the present 120 kilometers per hour. After receiving these completely built units (CBUs) manufactured in China, Pakistan Railways will soon begin manufacturing remaining 184 coaches at its carriage factory in Islamabad with the assistance of Chinese engineers under the technology transfer agreement.
"The PML-N-led government in 2014 had launched Pakistan Railways Vision-2026 for building new locomotives, restructuring and improving current rail infrastructure. But, Pakistan Tehreek-e-Insaf government put this initiative on back burner," an official in the Ministry of Railways told APP.
"Allocation of Rs 2300 million for this utility to repair 100 diesel-electric locomotives speaks volumes of the government's commitment for this utility," he said. "This decision will not only improve availability and reliability of running locomotives but also improve efficiency of Pakistan railways."
The official also mentioned to initiatives like upgrading infrastructure, retrieving railways land from encroachers, ensuring maximum punctuality and improving revenue collection. "Things are moving in right direction. Railways is doing its best within available resources and the day is not far off when department will once again become an earning hand."
The government has signed another contract with a Chinese firm to manufacture 800 freight wagons and 20 brake wagons. After receiving 200 modern freight wagons from China, manufacturing of remaining 620 most modern wagons shall start at Mughalpura (Lahore) workshop and carriage factory in Risalpur.
"Economic rationale for rail communication enables transporting raw materials like metallic, mineral, grain, wood, chemicals and other products while moving millions of passengers from one destination to another," the official said. "Besides ferrying vehicles, agricultural and other important logistics, Railways also play pivotal role in transportation of defense equipment both during war and peacetime."
After the addition of heavyweight 4,000 horsepower locomotives to its fleet, the freight service of Pakistan Railways had considerably improved its revenue generation. Most of these digital locomotives are equipped with the latest fuel-efficient and environment-friendly technology having ability to haul up to 3,400 tonnes of load.
"Pakistan Railways' freight/goods sector earnings have augmented only due to hard work and commitment of its team headed by Minister for Railways Khawaja Saad Rafique," the official said. "We are also planning to restore closed sections in Balochistan province to facilitate poor commuters."
The department has also planned rehabilitation of 33-kilometer track by sleeper renewal between Quetta-Bostan and Quetta-Chaman section as routes like Dera Allah Yar-Sibi-Quetta, Quetta-Chaman, Sibi-Khost, Spezend-Dalbandin-Taftan, Bostan-Zhob remained closed during last 15 years.
Service improvement for passengers is another area under focus amidst perception that cleanliness situation at major stations like Lahore, Faisalabad, Karachi, Rawalpindi, Quetta, Peshawar, Khanewal, Sukkur, Sahiwal, Multan and Bahawalpur was not satisfactory, the official said. "We are going to expedite better service delivery in passenger trains and at railway stations by involving private sector especially cleanliness."
Pakistan Railways is also planning to upgrade five of its major railway stations (Karachi, Lahore, Faisalabad, Peshawar and Quetta) on modern lines making them business hub to facilitating passengers and earn more revenue.
The organization had previously outsourced commercial management of 14 trains to private parties under public-private partnership to provide better facilities to passengers and generate more revenue. To control the deficit, the department introduced 'Raabta'- a platform to enhance customer facilitation via artificial intelligence.
"Raabta' facilitates customers to plan trips by using different options. Single interface customers can check train statuses, choose and purchase seats, book hotels and order car rentals, meals, and refreshments," the official said.
He said around 60 million passengers travel by Pakistan Railways annually but 40 percent of its tickets were sold through an outdated system without any audit. "We are also upgrading this system to choke revenue leakage sources."
He informed that Pakistan Railways has also retrieved around 961 acres encroached worth Rs19, 603 million from land grabbers during anti-encroachment operations across the country. "It includes 474-acre land in Punjab, 135 in KPK, 329 in Sindh and 23 acres in Balochistan."
The department is also working on the replacement of old signal gear on the Lodhran-Multan-Khanewal-Shahdara Bagh mainline by spending Rs one billion besides diligently pursuing the Main Line-I project under the China-Pakistan Economic Corridor (CPEC). For phase-wise up-gradation of track and enhancing trains speed from 120 to 160 per hour, the government has allocated Rs five billion in the 2022-23 annual budget.