CM Elahi announces engineering university for hometown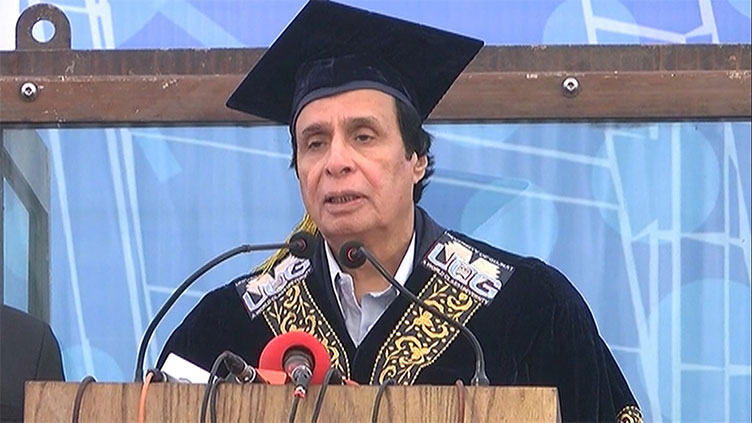 Pakistan
CM Elahi announced to establish engineering university at the cost of Rs 9 billion in Gujrat.
LAHORE (Dunya News) - Punjab Chief Minister Chaudhry Parvez Elahi on Friday announced that he would establish state-of-the-art engineering university at the cost of Rs 9 billion in Gujrat.
Addressing the 7th convocation ceremony at the University of Gujrat, he said the students after getting education from the Engineering University would also be given employments.
The chief minister further announced that girl hostels would be set up in the University of Gujrat at the cost of Rs 420 million, saying that Rs 150 million would be disbursed to the University of Gujrat for purchasing eight new buses. He said that Information Technology (IT) lab with the cost of Rs 40 million would be established in the Gujrat University, adding, "We are also planning to build an auditorium in collaboration with US Aid and other philanthropists."
The CM said that the enrolment of 62 percent female students in the Gujrat University gave an excellent example of women empowerment. The environment had changed entirely with the establishment of a university in Gujrat.
Earlier, the CM awarded gold medals to 123 male and female students including Ghazala Yasmin, Hafiz Mohsin Ali, Kiran Sarfraz and others.
MNA Hussain Elahi, MPA Abdullah Yousaf, Mian Imran Masood, Chairman Punjab Higher Education Commission Dr. Shahid Munir, Prof. Dr. Nizam-ud-Din, Secretary Finance Mujahid Sher Dil and Secretary C&W Dr. Sohail Awar were also present.