Constitution binds CM Elahi to secure trust vote: Punjab governor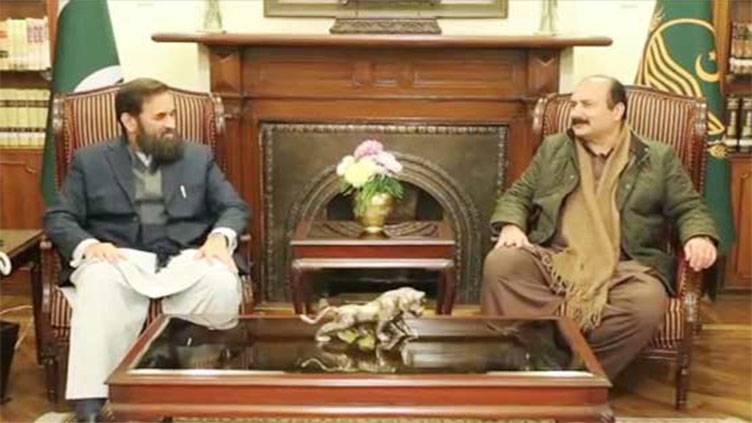 Pakistan
Constitution binds CM Elahi to secure trust vote: Punjab Governor
LAHORE (Dunya News) – Punjab Governor Balighur Rehman said on Friday Chief Minister Parvez Elahi was constitutionally bound to secure the vote of confidence in the Punjab Assembly.
His statement comes in the wake of fresh talks on the vote of confidence in the province.
At a meeting with the Pakistan Muslim League-Nawaz (PML-N) lawmakers, he said those spreading propaganda about economic default in the country would fail, adding that the incumbent government had put the country's economy on track. "It is the government's top priority to stabilise the economy and friendly nations have hinted at cooperation," he added.
Know More: Elahi to go for confidence vote before Jan 11, says Fawad
Lawmakers included MPAs Rana Mashhood Ahmad Khan, Khwaja Imran Nazir, Hina Pervez Butt, Sumaira Komal, former MPA Faisal Hayat Jabboana, Rana Abdul Rauf Ghazali, Mian Fida Hussain Wattoo, MNAs Malik Muhammad Riaz and Nawab Sher.
Earlier, a political fiasco arose in the province after deposed prime minister Imran Khan repeatedly announced that he would dissolve the Punjab and KP assemblies. The governor de-notified Mr Elahi as CM, which added fuel to the fire. The CM moved the Lahore High Court (LHC) in response, and the LHC suspended the governor's notification that led to restoration of Mr Elahi as the CM. However, the court bound the CM to refrain from dissolving the Punjab Assembly until he obtained the trust vote.
The PTI top brass later claimed that Mr Elahi would secure a vote of confidence.