IS terrorists involved in Pakistan embassy attack eliminated, claim Afghan Taliban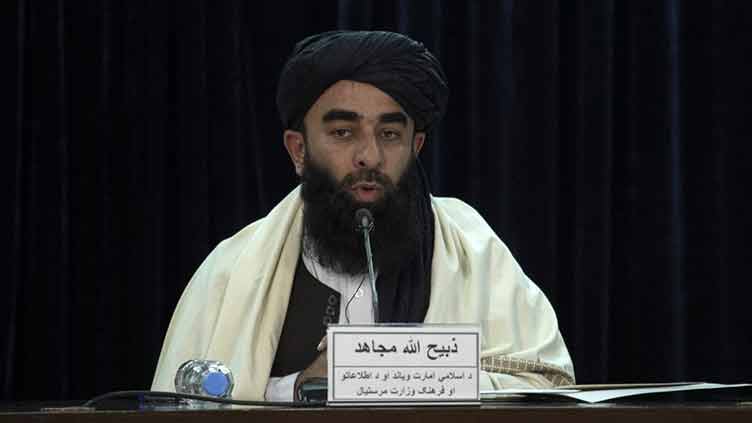 Pakistan
Daesh terrorists involved in Pakistan embassy attack killed, confirms Afghan Taliban
KABUL (Web Desk) – A network of Islamic State militants involved in the attack on Pakistan's embassy in Kabul had been eliminated in an operation, a spokesperson for the Taliban-led Afghan government said on Thursday.
Spokesperson Zabihullah Mujahid said the militants of the "dangerous network" were involved in targeting the Pakistan embassy and a hotel where Chinese nationals were staying in December last. On Dec 2, the militants attacked the embassy in Afghanistan's capital in which Chargé d'Affaires (CdA) to Afghanistan Ubaidur Rehman Nizamani escaped unhurt but one of his guards was critically wounded.
The banned Islamic State group's Khorasan chapter (IS-K) had claimed responsibility for the attack, confirming that it was targeting the Pakistani diplomat. Following the attack, the Foreign Office said they remained in active contact with the Afghan authorities on the matter of a terrorist attack on Pakistan's Head of Mission in Kabul and expressed the confidence that it would be fully investigated and the perpetrators and their abettors would be brought to account.
On Dec 12, a hotel in central Kabul popular with Chinese nationals was stormed by the militants, leaving two persons injured. The Afghan security forces later responded to the attack and killed three assailants.
Mr Mujhad, in a statement, said the militants killed in the operations were also involved in a bomb attack near a military airfield in Kabul and several other areas. He said eight Daesh militants, including foreign nationals, were also killed in a similar operation in the Western Nimroz province. He said the terrorists had planned to launch attacks against key targets. He said three hideouts of the IS militants were eliminated during the operations.
The Afghan government's spokesperson said seven IS members were also arrested while small arms, hand grenades, mines, suicide jackets and explosives were recovered from their possession.