'Bajwa behind leaks', Imran hurls allegations at former army chief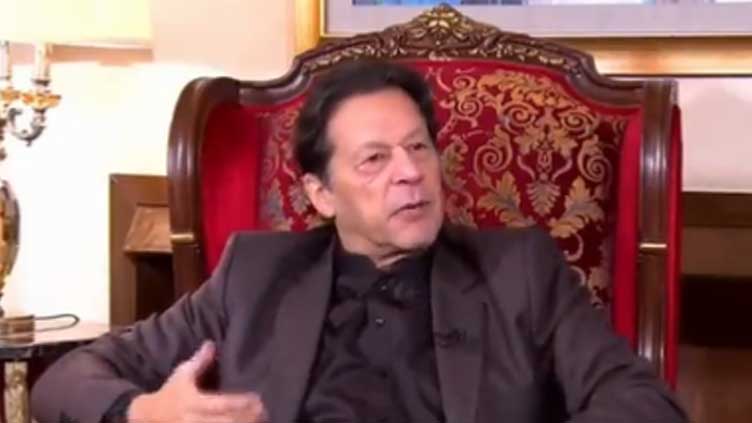 Pakistan
'Bajwa behind leaks', Imran hurls allegations at former army chief
LAHORE (Dunya News) – Pakistan Tehreek-e-Insaf (PTI) chairman and deposed Prime Minister Imran Khan on Monday continued castigating former COAS General (retd) Qamar Javed Bajwa for toppling his government in league with "foreign hands" and leveled fresh allegations saying that Bajwa blackmailed him and party top brass through videos.
Speaking to a private TV channel, the PTI chief said relations between him and the former army chief soured because the latter "did not want accountability in the country."
Imran Khan further claimed that former envoy Hussain Haqqani was "hired" in the United States (US) to lobby against him. "Haqqani kept campaigning in the United States (US) to prove me anti-American," he added.
"Establishment can play an important role in getting out of all crises, including the economy," he maintained.
Also read: Imran directs PTI stalwarts to apprise masses of economic woes
Imran Khan reiterated that transparent elections were the only way to bring stability to the country. "Let there be transparent elections in the country and make a sustainable government," he maintained.
Earlier in the day, the former premier summoned a party meeting on January 8 to finalise the strategy for vote of confidence in Punjab.
Sources claimed that the PTI has failed to reach a consensus on the matter and the trust vote faces further delay as PML-Q's Moonis is on a foreign visit. They say the PTI and PML-Q alliance has no other option but to seek vote of confidence as per directions of Punjab Governor Baligur Rehman.
On the other hand, Punjab Assembly Speaker Sibtain Khan said on Monday they were firm on their decision to dissolve assemblies.
The PTI leader clarified that Imran Khan had not backtracked on his decision and reiterated that the assemblies would be dissolved on the PTI chief's signal. He further said the provincial legislatures would be dissolved after addressing legal and constitutional complexities.