Death toll rises to 14 in Lasbela cylinder blast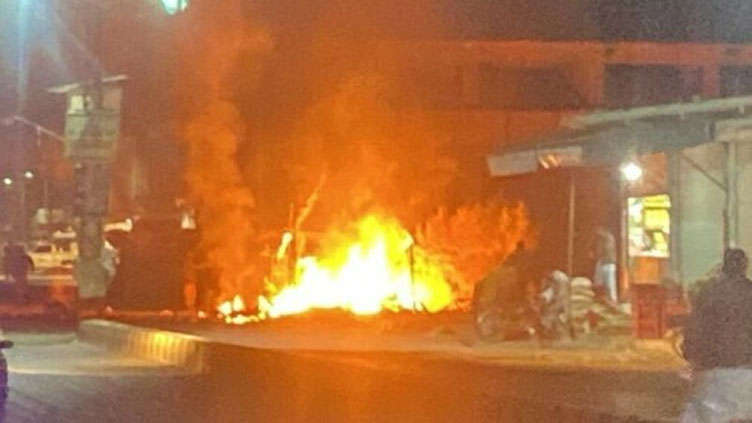 Pakistan
The blast was followed by fire.
LASBELA (Dunya News) – The death toll in the cylinder blast reached to 14 on Tuesday, hospital officials and police said.
As many 11 injured people with multiple burn injuries are still under treatment at different hospitals in Karachi. The incident happened in a shop near mini bus stop Chungi where some cylinders exploded with a big bang on Monday evening.
The blast was followed by fire. The injured were rushed to the hospitals by Edhi Foundation and other ambulance services.
The huge explosion left seven adjacent shops, a hotel and 25 motorcycles completely or partially damaged. The rescue work is still going on.
The deceased have been identified as Muhammad Iqbal, 23, Hidayat Ullah, 32, Manzoor, 30, Barkat Ali, 27, Muhammad Younus, 18, Zahoor Ahmad, 34, Muhammad Umar, 35, Ghulam Sarwar, 45, Tulsi Das, 35 and Mahesh Kumar, 26.
Local authorities have launched detailed inquiry into the incident to determine negligence factor.