Dar lauds SECP's work as contributor to economic development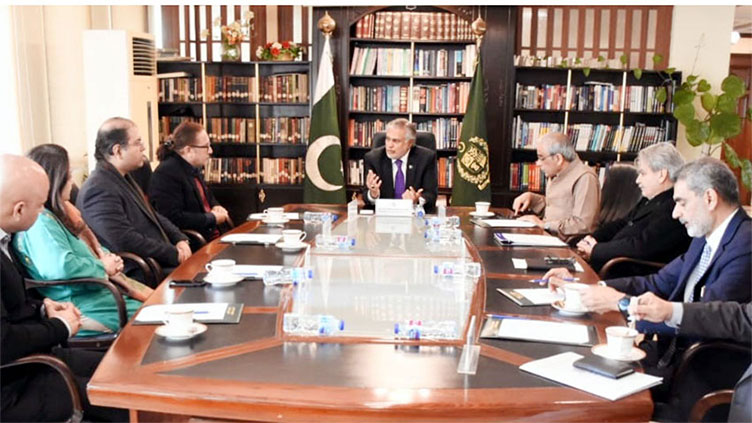 Pakistan
A delegation of SECP called on Minister for Finance Ishaq Dar on Friday.
ISLAMABAD (Dunya News) - Minister for Finance Senator Ishaq Dar has asked Securities and Exchange Commission to work with dedicated focus to ensure consistent, transparent and focused regulatory oversight across sectors for achieving high economic growth.
He was talking to SECP team which called on him in Islamabad on Friday.
Ishaq Dar appreciated SECP s work as a contributor to the financial and economic development in Pakistan by taking a number of regulatory measures in restoring and maintaining the confidence of domestic as well as foreign investors.
The Chairman and SECP Commissioners apprised the Finance Minister of various regulatory initiatives taken for mitigating systemic problems and building investors' confidence. They also assured their full support and cooperation to the Finance Minister.