Aamir Liaquat's ex-wife Dania Shah detained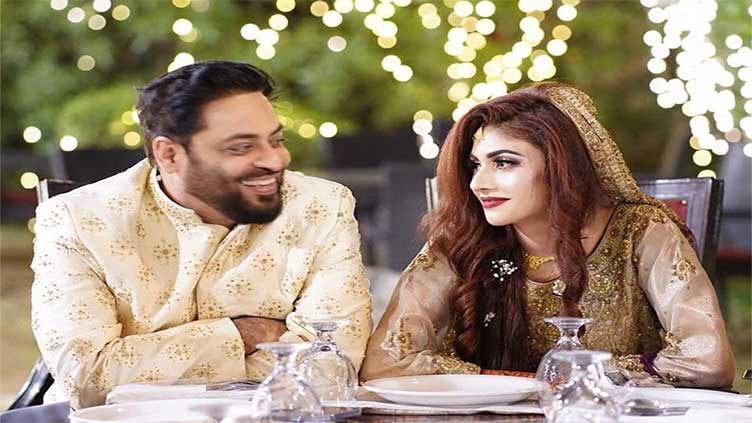 Pakistan
Aamir Liaquat's ex-wife Dania Shah detained
LAHORE (Dunya News) – The Federal Investigation Agency (FIA) arrested on Thursday late televangelist Aamir Liaquat Hussain's third ex-wife Dania Shah from Lodhran in obscene video leak case.

In this regard, Dania's mother told media that she was instructed by the police to bring her daughter to Saddar Police station, adding that as they reached, the police detained Dania without mentioning the reason.

The FIA detained deceased TV host Aamir Liaquat's former wife Syeda Dania Shah from a Southern Punjab town Lodhran in connection to the inappropriate video leak of her husband's case.

The claims about Dania's involvement in video leak case were brought upon by late Aamir's first ex-wife Syeda Bushra Iqbal.

A welfare organization petitioned against her in a session court regarding the vulgar video leak as it is believed that Dania Shah leaked the videos weeks before her late husband's passing.

It is pertinent to mention that the televangelist Aamir Liaquat passed away on June 9, 2022 under unknown circumstances, weeks after the video went viral.