'Will PTI resign if SC orders NA speaker to go ahead'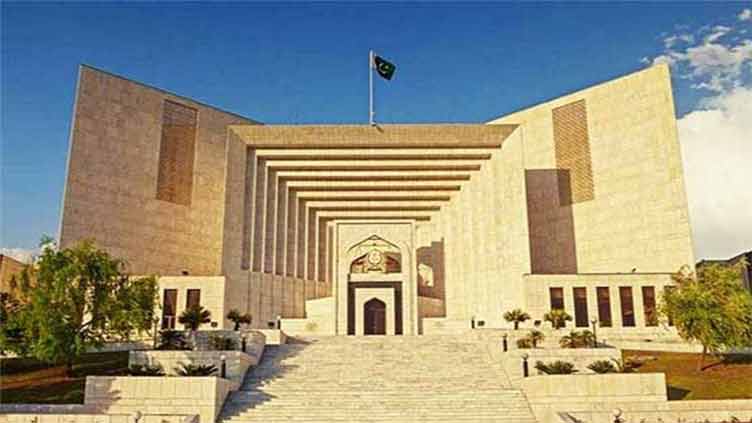 Pakistan
Will PTI resign if NA speaker is ordered to accept resignations, asks SC
ISLAMABAD (Dunya News) – The Supreme Court of Pakistan (SCP) on Wednesday asked the Pakistan Tehreek-e-Insaf (PTI) whether the party would resign from the assembly if the SC ordered National Assembly Speaker Raja Pervaiz Ashraf to accept resignations tendered by the PTI members.
The apex court was hearing PTI chief Imran Khan's plea against amendments to the National Accountability Bureau (NAB) ordinance. Justice Mansoor Ali Shah asked whether the PTI leaders were still members of the National Assembly.
Khwaja Harris, a lawyer representing Mr Khan, said the PTI National Assembly members had tendered their resignations from the assembly. The PTI won by-elections on some seats left vacant after resignations while the NA speaker did not accept the resignations on other seats following government's political strategy, he argued.
Justice Mansoor Ali Shah remarked it was the PTI's constitutional right to resign from the assembly, saying no assembly seat must be left vacant. The PTI members were drawing salaries for the assembly memberships but were not attending the assembly sessions, he said.
Khwaja Harris replied that the members whose resignations were accepted did not face the speaker. He said the speaker accepted some resignations without following the code of conduct.
Justice Ijazul Ahsan asked why the speaker did not accept all the resignations at once. He said the members who did not agree with the speaker's orders must raise an objection.
Justice Mansoor Ali Shah asked whether the PTI was ready to resign from the assembly if the SC ordered the NA speaker to accept resignations. The PTI's counsel replied in the affirmative.