Calamitous smog necessitates three-day schools' closure in Lahore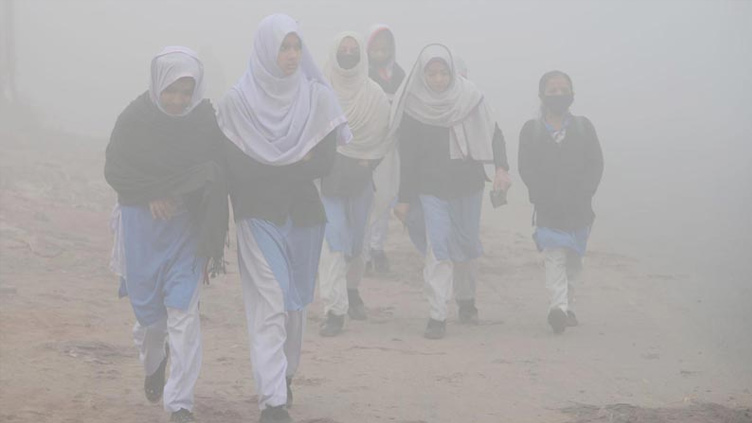 Pakistan
Lahore repeatedly tops the daily ranking of most polluted city in the world.
LAHORE (Dunya News) – The Punjab government has announced closure of public and private schools for three days a week amid persisting smog in the provincial capital.
The School Education Department on Punjab, in its notification, states that all private and public schools in Lahore District would remain closed on every Friday and Saturday, in addition to the weekly holiday on Sunday till further orders.
Chief Executive Officer (DEA) Lahore and the concerned heads shall manage the distribution of homework to the students during closure of schools.
Earlier on Tuesday, the Lahore High Court (LHC) on Tuesday directed the Punjab government to submit a notification of schools' closure.
The high court conducted hearing on a case related to smog situation in Lahore, which has repeatedly topped the daily ranking of most polluted city in the world.
The court had also directed the government to amend its policy regarding brick kilns and factories responsible for increasing air pollution. Such factories and brick kilns should be razed, instead of sealing them for violating the environment laws, Justice Karim stressed.
Residents choking in acrid smog pleaded with officials to take action. Air pollution has worsened in Pakistan in recent years, as a mixture of low-grade diesel fumes, smoke from seasonal crop burn off, and colder winter temperatures coalesce into stagnant clouds of smog.
Health experts have urged people to take precautionary measures while the LHC has expressed its displeasure with provincial government's inability to control the environmental crisis.