Shahid Khaqan Abbasi again seeks NAB abolition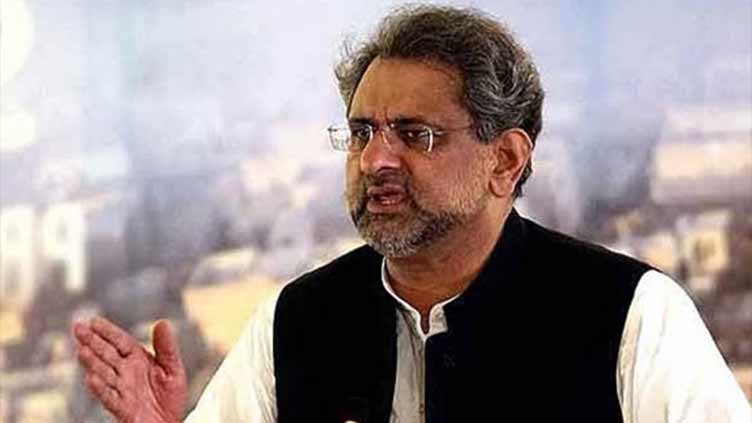 Pakistan
Shahid Khaqan Abbasi again seeks NAB abolition
ISLAMABAD – Pakistan Muslim League-Nawaz (PML-N) leader Shahid Khaqan Abbasi on Monday reiterated his call for disbanding the National Accountability Bureau (NAB) for its alleged involvement in political engineering in the country.
The former prime minister expressed his views at a media talk outside an accountability court in the federal capital after attending a hearing in the LNG case. He said the "so-called" accountability only aimed at defaming politicians. The NAB should be abolished for integrity of the country, the PML-N stalwart stressed.
"I have appeared before the court 70 times. The court should have decided the case in three hearings at the most if it had found any evidence against me," Mr Abbasi said.
Calling former NAB chairman retired Justice Javed Iqbal "his culprit," the PML-N leader vowed to settle the score. Mr Javed should muster courage and admit his wrongdoings, he said.
As for the case, he said the LNG Terminal agreement massively benefitted the country. He said the government had saved Pakistan from default, adding that steps were being taken to further strengthen the economy.