No preconditions for negotiations, Yousaf Gilani tells Imran Khan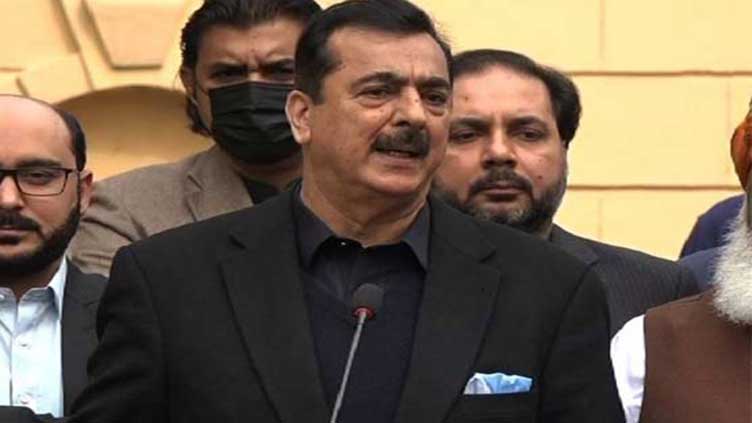 Pakistan
No preconditions for negotiations, Yousaf Gilani tells Imran Khan
LODHRAN (Dunya News) – Former Prime Minister and Pakistan People's Party (PPP) leader Syed Yousaf Raza Gillani on Sunday while reacting to the Pakistan Tehreek-e-Insaf (PTI) chief Imran Khan's offer over negotiations said that there will be no preconditions if Imran wants to hold talks.

Speaking to the media, the former premier said that PTI chief Imran Khan would not take the risk of dissolving the Punjab and Khyber Pakhtunkhwa assemblies because dissolution would not pave the way for the general elections.

While taking a jibe at the Punjab Chief Minister Pervaiz Elahi, Mr Yousaf said that "How would a CM, who took so long to lodge an FIR (first information report) against Khan's purported attackers, be empowered to dissolve the [Punjab] assembly".

He added that the PTI was demanding fresh elections as it wanted to clean itself of the corruption charges against its bigwigs.