Imran again asks CJP to probe into Arshad Sharif's murder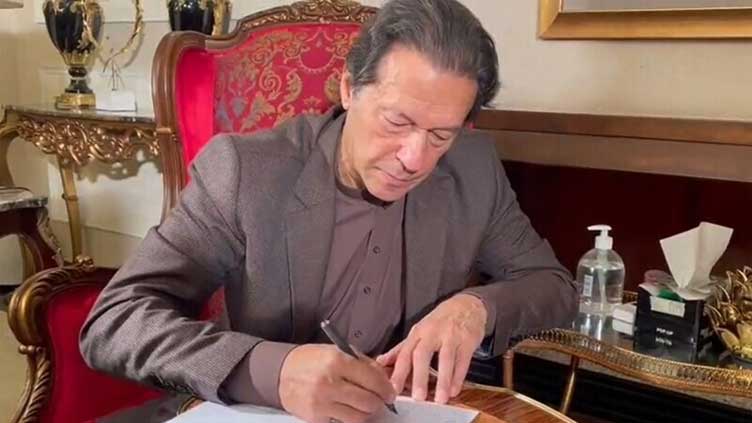 Pakistan
Imran again asks CJP to probe into Arshad Sharif's murder
ISLAMABAD (Web Desk) – Pakistan Tehreek-e-Insaf (PTI) chief and former premier Imran Khan on Saturday again penned a letter to Chief Justice of Pakistan (CJP) Umar Ata Bandial seeking probe into the murder of renowned journalist Arshad Sharif.

"Mr Khan has written a letter to the CJP to constitute a judicial commission to enquire the murder of the slain journalist", read a statement on party's twitter account.
"Hundreds of Pakistanis have signed the letter," the statement further read.

Sharif had been killed in Kenya on October 24 this year. The PTI had been criticising the government for its lacklustre approach to investigating the murder.
Earlier, PM Shehbaz Sharif had formed a committee to probe the assassination of the journalist.

The Federal Investigation Agency (FIA) a few days ago requested assistance from Dubai police to probe the murder of renowned journalist Arshad Sharif.

In a letter written to Dubai police, the FFC requested that they seek information on Arshad Sharif's place of stay, the footage of the house he was residing in and its surroundings, and a record of his movement within the city. The committee has also requested the CDR (call data record) of the journalist during his stay in Dubai.

Among other information, the FFC has sought details on the arrivals and departures of Pakistani passport holders from October 10 to October 20. The committee also wants the UAE government to disclose the name of the UAE government official who asked Sharif to leave the UAE, before the journalist moved to Kenya.