CM Elahi reaffirms support in PA dissolution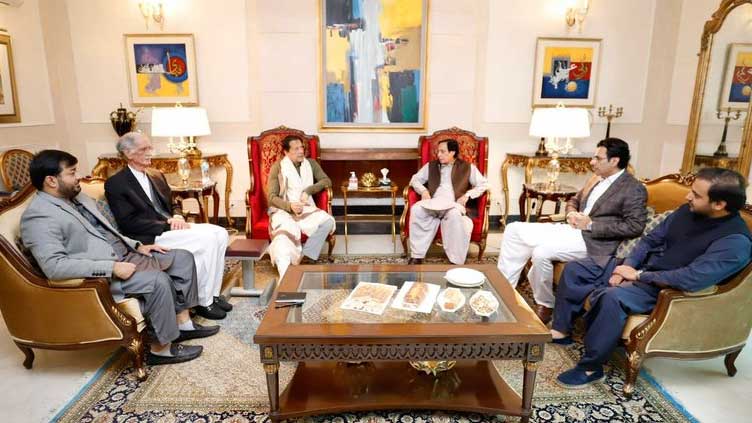 Pakistan
CM Elahi reaffirms support in PA dissolution
LAHORE (Dunya News) – Punjab Chief Minister Chaudhry Pervaiz Elahi on Thursday called on Pakistan Tehreek-e-Insaf (PTI) chairman Imran Khan and reaffirmed his support in the dissolution of the Punjab Assembly.

While informing about the meeting, former Federal Minister Moonis Elahi took to Twitter and penned that "We (PML-Q) have assured Imran Khan that the chief minister slot belongs to Khan, and CM Elahi will dissolve the assembly whenever Khan directs [him]".

Earlier, the CM had placed his recommendations on the dissolution before Mr Khan during a meeting at Zaman Park, Lahore.

Sources privy to the meeting informed that during the meeting Mr Elahi said that the decision of the dissolution rested only with Imran Khan, and the country should move towards snap polls in case the ruling coalition resigned from the Assembly".

Matters pertaining to constitutional procedures and the expected plans of the PDM before moving onto dissolution were also brought up during the meeting.

Elahi added that the PDM is merely bragging about their vote count in the assembly as the opposition alliance does not have the required majority to topple the government in the province.

Sources further said, Imran Khan will meet the parliamentary party in the provincial assembly after acquiring unconditional support from the CM.
— Moonis Elahi (@MoonisElahi6) December 1, 2022