Imran Khan calls on workers to reach Rawalpindi on Nov 26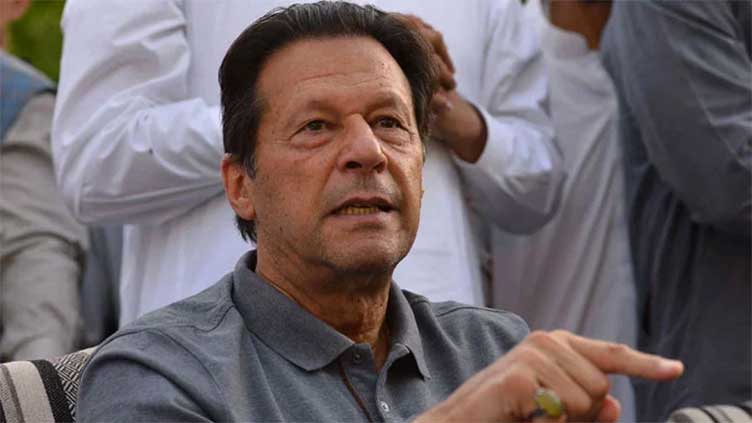 Pakistan
Imran Khan calls on workers to reach Rawalpindi on Nov 26
LAHORE (Dunya News) – Pakistan Tehreek-e-Insaf (PTI) Chairman and former prime minister Imran Khan on Saturday urged his workers to reach Rawalpindi on November 26.
Addressing the participants from the long march via a video link, the PTI chief reiterated that his government was ousted through the conspiracy, while people – involved in criminal activities – have been imposed on the country. Highlighting the significance of awareness, Imran said that a nation that is enlightened, struggles for freedom.
Berating the rulers – especially Minister of Interior – Imran Khan accused Rana Sanaullah of involving in the killing of 18 people. He also lashed out at the rulers – over May 25 incident – saying that the PTI's workers were tortured brutally – which he will remember forever. Recalling that he is not staging a march for – political reasons, the former premier said he will lead the long march.
Imran took a jibe at the incumbent government over the matter of inflation and for not managing to procure cheap oil from Russia, saying that the people had to face severe difficulties in the past seven months. He added that the government has not approached Russia – for procuring oil – due to the fear of the US.
Underscoring the significance of justice, the former premier [Imran Khan] said that other countries are highly developed – and are happy – because of the existence of the system of justice. The PTI chief – again – talked about renowned journalist Arshad Sharif and PTI leader Senator Azam Swati, saying that justice had not been delivered to both of them.
Slamming the rulers over NRO, Imran claimed that the rulers' objective is to get NRO and plunder the national wealth as every time they come into power – they are looking for getting NRO.
Comparing his government with the current one, Imran Khan said, "Despite all the difficulties – during the COVID-19 pandemic – the PTI's government took the country out of the quagmire and the world had also acknowledged our performance. But now, the way the current rulers are running the country – will not pave way to the country's success".