CJP orders to install big screen outside SC for Pakistan V New Zealand semi-final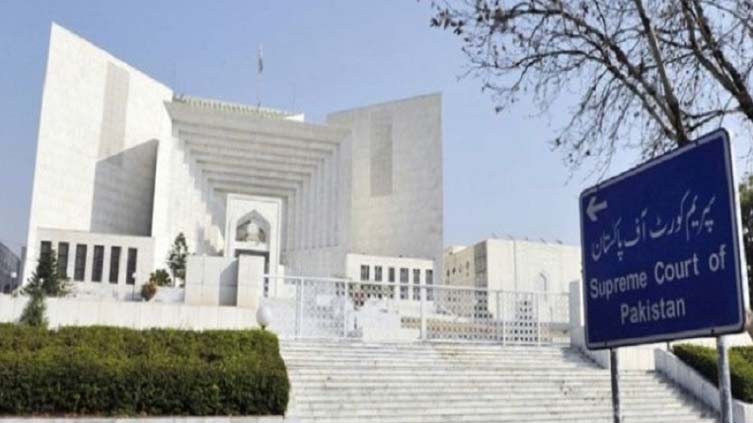 Pakistan
CJP orders to install big screen outside SC for Pakistan V New Zealand semi-final
ISLAMABAD (Dunya News) – Chief Justice of Pakistan (CJP) Umar Ata Bandial on Tuesday issued an order to install a big screen outside the Supreme Court to watch the thrilling semi-final of Pakistan and New Zealand.
A three-member bench headed by CJP Umar Ata Bandial heard the case against the NAB amendments, during which the uproar of the semi-final was caused in the apex court. Because of the match, the lawyers also requested the SC to postpone the hearing of the NAB amendment case.
Lawyer Makhdoom Ali Khan urged the CJP to not fixed a hearing tomorrow at 1:00 pm because of Pakistan's semifinal.
CJP said, "I didn't even know about the semifinal. Why not we not hear the case tomorrow", the CJP told the lawyers.
The PTI lawyer, Khawaja Haris said, "There case is already pending". In response to Haris statement, Justice Mansoor said, "Mr Khawaja Haris, skip tomorrow's hearing for the semi-final as you are also fond of cricket. If you [Khawaja Haris] don't mind then we will keep on watching the match, while you keep on giving arguments."
CJP Umar Ata Bandial came up with an interesting solution and said, "We will install big screen to watch the Pakistan-New Zealand match." The CJP also prayed for Pakistan's victory against New Zealand. He also hoped that tomorrow, the apex will end the case as soon as possible. "Till that the situation of the match will be interesting."