No rule of law here but elites, says CJ IHC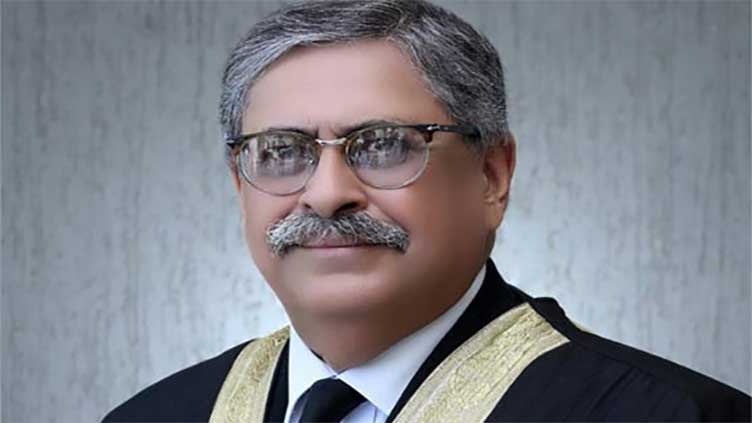 Pakistan
No rule of law here but elites, says CJ IHC
ISLAMABAD (Dunya News) - Chief Justice Islamabad High Court (CJ IHC) Justice Athar Minallah on Monday said that the country is not being ruled by law but by the elites.
Addressing a full court reference in his honor at the Islamabad High Court, Justice Athar Minallah said that he won't take credit for what has been said about him. All credits belong to every judge of this High Court. He highlighted that the IHC is not like other High Courts, it is the High Court which represents the Federation. He said Islamabad bar is the best bar in the country.
Justice Athar Minallah clearly stated that there is no civilian supremacy and the supremacy of the constitution.
"There is no rule of law here, but rule of elite," he said.
He added that more than half of their lives were spent in dictatorship and implementation of the constitution is only possible when the mindset changes.
CJ IHC explained that the political leadership can strengthen the implementation of the constitution. He said it is the responsibility of the political leadership to resolve the cases in the Parliament instead of bringing them to the courts.
He further expressed gratitude to the Islamabad Bar and every member of it, and also appreciated High court reporters saying that they have proved themselves as professionals.
He went on to underscore that the support and trust of people is of paramount importance for the judiciary. "Our performance can be measured by public trust," Justice Athar Minallah added.
Furthermore, other speakers on the occasion nominated by the full court reference in honor of CJ IHC Athar Minallah included Chief Justice Justice Aamer Farooq, Islamabad Bar Council Vice Chairman Qamar Sabzwari, Islamabad High Court Bar Association President Shoaib Shaheen, Advocate General Islamabad Barrister Jehangir Jadoon and Additional Attorney General Barrister Munoor Iqbal Dogal.
The attendees in full court reference included the Advocate General Islamabad, officers of the Attorney General's Office, the Islamabad Bar Council, the High Court Bar and a large number of lawyers.
Other than that, Justice Mohsin Akhtar Kayani, Justice Miangul Hassan Aurangzeb, Justice Babar Sattar, Justice Tariq Mehmood Jahangiri, Justice Arbab Muhammad Tahir, Justice Sardar Ejaz Ishaq Khan and Justice Tamman Rifat Imtiaz were also present.