'Khan willing to cause irreparable damage to state to satisfy his ego'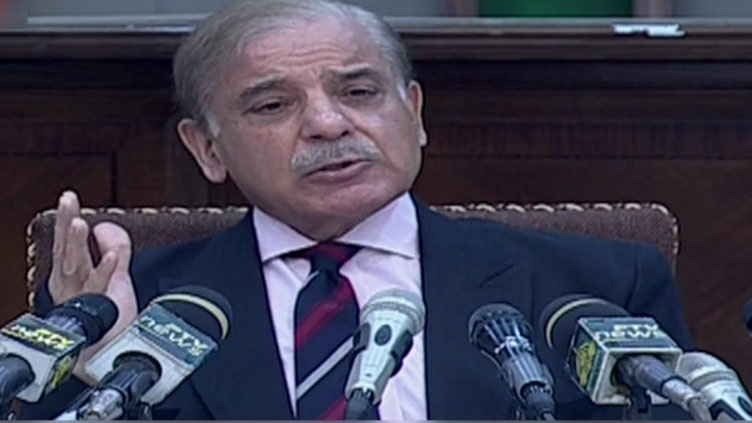 Pakistan
'Khan willing to cause irreparable damage to state to satisfy his ego'
LAHORE (Dunya News) – Prime Minister Shehbaz Sharif on Sunday said that Pakistan Tehreek-e-Insaf (PTI) Chairman Imran Khan is willing to cause irreparable damage to the state for the sake of satisfying his ego.
Talking to YouTubers, PM Shehbaz said that Chinese President Xi Jinping was due to visit Pakistan in 2014 to launch the multibillion dollar China-Pakistan Economic Corridor (CPEC) but months-long sit-in in Islamabad delayed the visit.
PM Shehbaz, who is due in China on November 1 to sign several agreements, asked what and who would the long march benefit.
The prime minister further stated that he had received backchannel messages from his predecessor over appointment of new Army Chief and date for elections.
But the premier complained that when he was the Opposition leader in the National Assembly, Khan never bothered to consult him over the amendments in the Army Act or the extension to the (COAS).
Shehbaz stressed that constitutionally it is the prerogative of the prime minister and that there is no role of the opposition in the appointment.