Opponents' dream to overthrow Punjab govt won't come true: CM Elahi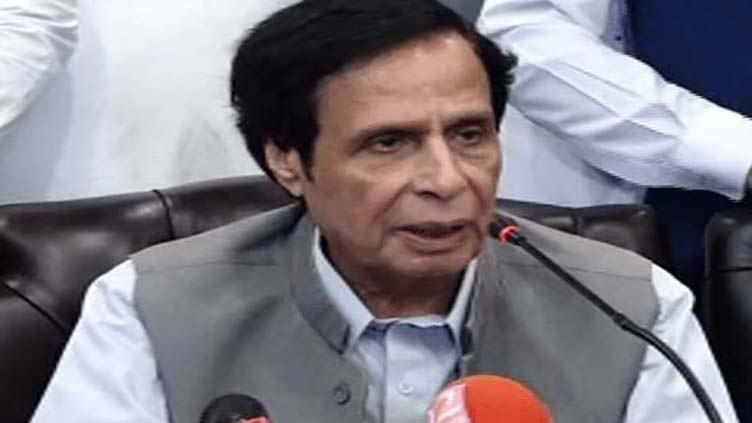 Pakistan
Opponents' dream to overthrow Punjab govt won't come true: CM Elahi
LAHORE (Dunya News) - Punjab Chief Minister Chaudhry Pervaiz Elahi on Friday lashed out at his political opponents, saying that their [opponents] dream to topple the Punjab government would not come true.
On the occasion of inaugurating the Bone Marrow Transplant Unit at the Pakistan Kidney and Liver Institue (PKLI), CM Elahi slammed Prime Minister Shehbaz Sharif and said that he [Shehbaz Sharif] had destroyed the health sector during his regime. Referring to the PTI chairman, CM Elahi said that he [Imran Khan] and his party are not afraid of arrests.
Continuing to lash out at his political opponents, Punjab Chief Minister [Elahi] said that the entire Pakistan Democratic Movement (PDM) and the Sharif family are afraid of the long march. Advising Prime Minister Shehbaz to resign and go home, CM Elahi said that he [Shehbaz] has been badly exposed.
Talking about the change in the Punjab government, CM Elahi asked the opposition to complete the numbers first to topple his [CM Elahi's] government as the opposition needs the support of 186 MPAs. Slamming Interior Minister Rana Sanaullah,the Punjab CM warned him [Sanaullah] against coming to Lahore. Pervaiz Elahi further said that Rana Sanaullah will not be spared in the Model Town case ,when he will come to Model Town.
Expressing his views over the floods, CM Elahi claimed that the centre did not provide a single penny to the Punjab government for the flood-stricken people, adding that it was due to PTI chairman Imran Khan, that Rs2.5billion was collected through telethon.
CM Elahi further claimed that all medicines in emergency are available free of cost in Punjab and doctors' salaries have been doubled.