Major power breakdown: Parts of Lahore without electricity for more than 12 hours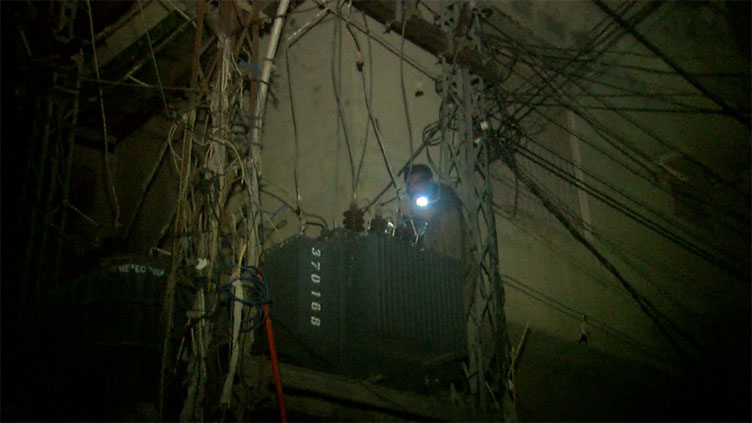 Pakistan
Major power breakdown: Parts of Lahore without electricity for more than 12 hours.
LAHORE (Dunya News) – Different localities of Lahore are still without electricity for more than 12 hours after a disruption occurred in two 500 KV transmission lines on Thursday morning in South of Karachi, Dunya News reported.
According to details, the areas of the city which are without electricity for more than 16 hours include Defense Road, Raiwand Road, Thokar Niaz Beg, Lalazar Colony, Sabzazar, Salamatpura and adjacent areas.
Earlier, six units were tripped due to a technical glitch in Guddu Thermal Power Station. These six units had been generating 832 megawatts of electricity, and due to their tripping, electricity production was reduced to zero.
Moreover, power supply to Sindh, Balochistan and Punjab from Guddu Thermal Power Station was suspended.