Interior Ministry asks ECP to postpone Oct 16 by-polls for 90 days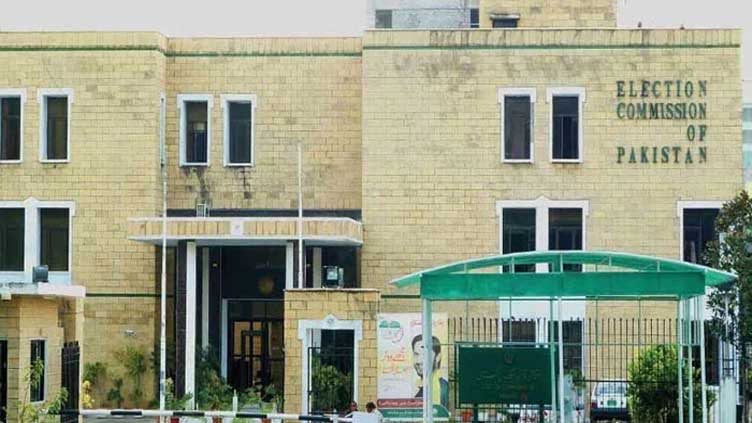 Pakistan
Interior Ministry asks ECP to postpone Oct 16 by-polls for 90 days
ISLAMABAD (Dunya News) – The Interior Ministry on Friday penned a letter to the Election Commission of Pakistan (ECP) to postpone the by-elections which are going to be held on October 16 in various constituencies of the country for 90 days, saying that a "political party" was planning to "besiege" the Islamabad this month.

In a letter written to ECP, the interior ministry stated that "Due to the recent torrential rains, accompanied by the melting of resulting in cataclysmic floods and heavy loss of human lives, crops, homes and infrastructural damage such as roads and bridges. Inundation has made access to certain areas close to impossible."

"On top, waterborne diseases including dengue fever and threatening infectious illnesses have made things worse. As you are aware, relief and rescue operations have been launched on a massive scale by the Pakistan Amy and Frontier Corps (FC) in coordination with the National and Provincial Disaster Management Authorities and other authorities," it said.

"The Federation and the provinces hardest hit have directed all available resources toward the rehabilitation of flood-displaced people," it added.

The Interior Ministry further stated that on the basis of credible reports by intelligence agencies, it has transpired that a political party is planning to besiege the Federal Capital between October 12th and October 17th, which coincides with the date of October 16, 2022, on which bye-elections are scheduled to be held.

"Needless to say, this would require the maximum deployment of all available troops to maintain peace in the capital city," it added.

"In view of the prevailing circumstances mentioned, to ensure that the election is conducted honestly, justly, fairly and it is requested to further extend the date of bye-elections for a period of 90 days or as deemed fit by the ECP, " it said.