LHC orders to return Maryam Nawaz's passport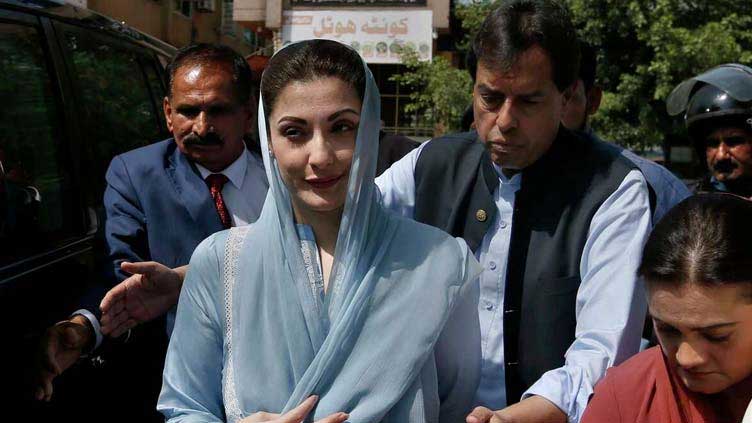 Pakistan
LHC orders to return Maryam Nawaz's passport
LAHORE (Dunya News) - LAHORE (Dunya News) - Lahore High Court (LHC) ordered to return Pakistan Muslim League-Nawaz (PML-N) Vice President Maryam Nawaz's passport on Monday.
A three-member bench headed by the Chief Justice of LHC resumed the hearing on the petition filed by Maryam Nawaz for her passport return today.
In the petition, the PML-N leader has taken the stance that the National Accountability Bureau (NAB) has not filed the reference of Chaudhry Sugar Mills for 4 years, so the court should direct the registrar office to return her passport.
In the last hearing, the three-judge bench had sought reply from the respondents, while NAB had decided not to oppose Maryam's plea for passport return.
Meanwhile, the LHC accepted Maryam's plea and directed to return her passport in today's hearing.
The development comes days after the Islamabad High Court (IHC) set aside Maryam's conviction in the Avenfield case.
It should be noted that Maryam Nawaz had surrendered her passport to the court in 2019 for getting bail in the Chaudhry Sugar Mills case.
Maryam Nawaz, while reacting to order of LHC, said that her passport was seized for three years even though there was never a case to begin with.
Criticizing previous PTI led government, the PML-N leader said that they kept her in illegal custody for 'investigation' because they were scared of her public rallies.