Copy of cipher I had has gone missing, says Imran Khan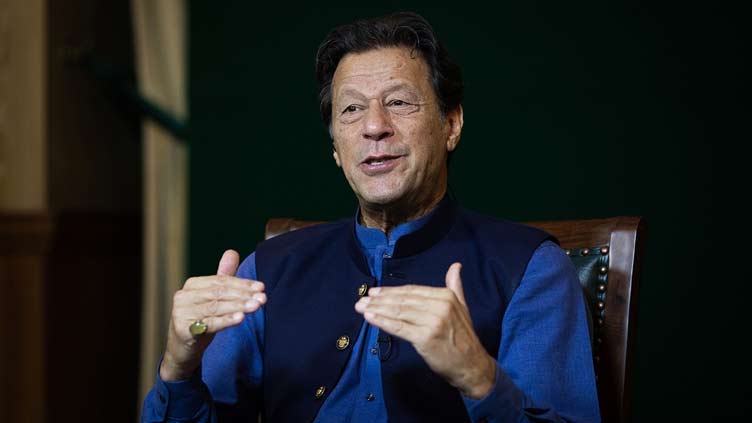 Pakistan
Copy of cipher I had has gone missing, says Imran Khan
ISLAMABAD (Dunya News) – Former prime minister and Pakistan Tehreek-e-Insaf (PTI) chairman Imran Khan said that the copy of cipher written by the United States he had has gone missing.
Speaking to a private television channel on Saturday, he said that he had prepared his bag when the last time he came to know about his arrest and he is ready to be arrested.
"The politics of Sharifs and Zardari is like mafias, they buy people or even kill them by intimidation, now they will try to arrest me and put me in jail for which I am ready," Khan said.
The PTI chairman further said that he knew they would try to disqualify him and want to hold elections when they would disqualify me but I am mentally ready for anything and will continue my struggle. "I will give real freedom to my nation, adding that Maryam and Bilawal always do something that benefits us, they need a coach, not me," he added.
Imran Khan went on to say that the audio leaks is a huge security breach, adding that the audio leak with Azam Khan is probably the recording of his phone but he has already said all these things that were said in the audio leak regarding the cipher in public rallies.
"At the end of Asad Majeed s cipher it was written that we should demarche it, common people do not understand ciphers and I used the word letter to explain them in their language," the former PM said.
To a question regarding a meeting in Awain-e-Sadar, the former PM said neither can speak lie nor he can tell the truth.