Action should be taken against those involved in recording conversations: Rana Sanaullah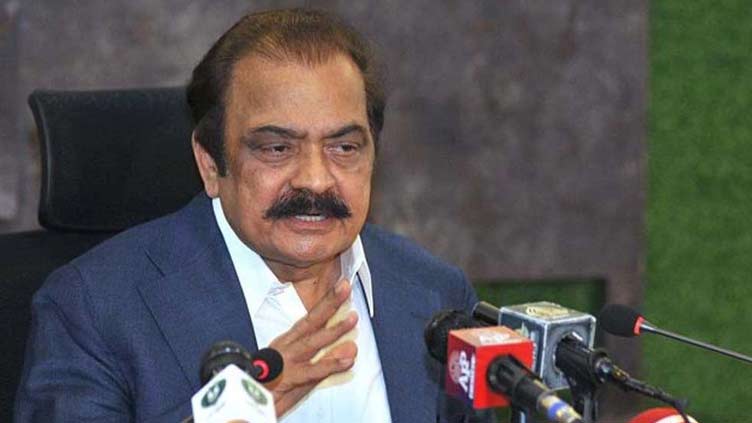 Pakistan
Action should be taken against those involved in recording conversations, says Rana Sanaullah
ISLAMABAD (Dunya News) – Minister for Interior Rana Sanaullah said on Wednesday that that action should be taken against whoever made the recording illegally.
While giving a press conference in Islamabad, he said that Pakistan Tehreek-e-Insaf (PTI) Chairman and former Prime Minister Imran Khan is on foreign agenda and things have become clear from his audio leak, his mess with national interests has come out. .
The minister said that the former prime minister is a fool and they wouldn't let him [Imran Khan] damage the country, adding that it will cause a great tragedy to the country, if he isn't stopped.
Rana Sanaullah said that the former PM was removed constitutionally, adding that he caused enormous damage to the country.
The PML-N leader went on to say that the leaked audio of the Prime Minister and the Secretary has its own importance and the content contained in it has a separate importance. He said action should be taken against the one who illegally recorded the conversation, but it cannot happen that someone speaks against the national interest and goes on record and says that action should not be taken against me.