Rashid says government wants anarchy in country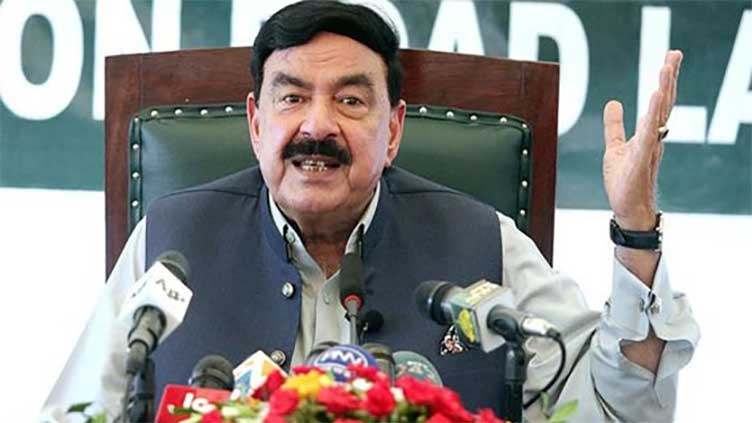 Pakistan
Rashid says government wants anarchy in country
ISLAMABAD (Dunya News) – Awami Muslim League (AML) Chief Sheikh Rashid Ahmad on Friday said that the government has lost it's course and it wants anarchy in the country.
Talking to media in Islamabad, Sheikh Rashid while lashing out at the incumbent government over the 'record breaking' inflation in the country and the disastrous situation of land and life after the climate-induced floods, turned the target of his criticism towards the Prime Minister (PM) Shehbaz Sharif.
He said the PM is celebrating his 71st birthday in New York, while Pakistan remains inundated and people suffer.
Meanwhile, PM Shehbaz is in New York to participate in the 77th session of the United Nations General Assembly (UNGA) and he will also be addressing the session today (Friday).
Carrying on with the criticism, the AML Chief added that Bilawal Bhutto should be questioned that why he went to Washington instead of New York.
Also while reacting on the suspension of PML-N leader Ishaq Dar's permanent arrest warrant by the Accountability Court, he said it doesn't matter anymore whether Ishaq Dar or anybody else comes to the rescue, the coalition government has been doomed and it can't be saved.
He further warned of a situation of anarchy in the country, sketching the image of people coming out in the streets, while the government uses drones to hold them back.