Fawad Ch reiterates demand for snap elections, warns of long march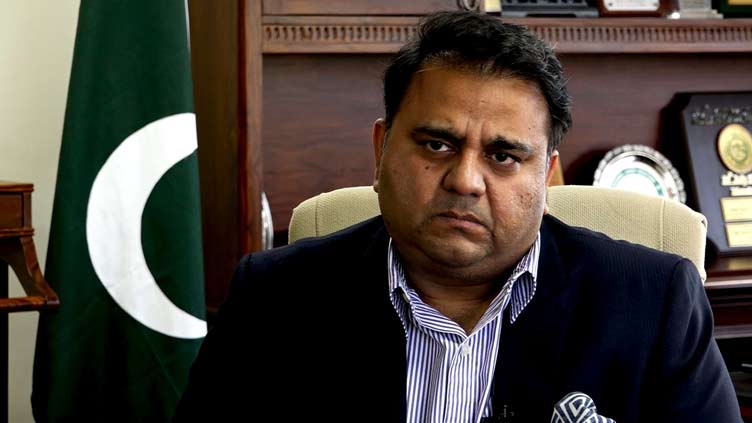 Pakistan
Fawad Ch reiterates demand for snap elections, warns of long march
ISLAMABAD (Dunya News) – Pakistan Tehreek-e-Insaf (PTI) leader Fawad Chaudhry said on Saturday that a call for protest against rising inflation has been given and reiterated the party's demand for snap elections.
A meeting of the core committee of PTI was held in Bani Gala under the chairmanship of Imran Khan. During the meeting, the strategy to increase pressure on govt was reviewed.
In the meeting, the political situation of the country, inflation and relief operations and rehabilitation after floods were discussed in detail.
Talking to media after the meeting, Fawad Ch said that the party organisations have been ordered to stage protest demonstrations across the country against rising inflation.
He said that if the government does not announce the date for snap elections, then the party would announce date for long march.
Chaudhry said that there is no mention of any technocrat government in the constitution but if such thing happens, it will be considered martial law.
"The country will have elections whether the government wants them or not. The ultimate arbiter is the nation and until it doesn't get the right to make political decisions, the PTI won't step back from its struggle."
He said it was in Pakistan's interest to move towards fresh elections without any chaos, but added that the PTI would not be responsible if the situation deteriorated.