IHC CJ questions framing terrorism charges against Imran Khan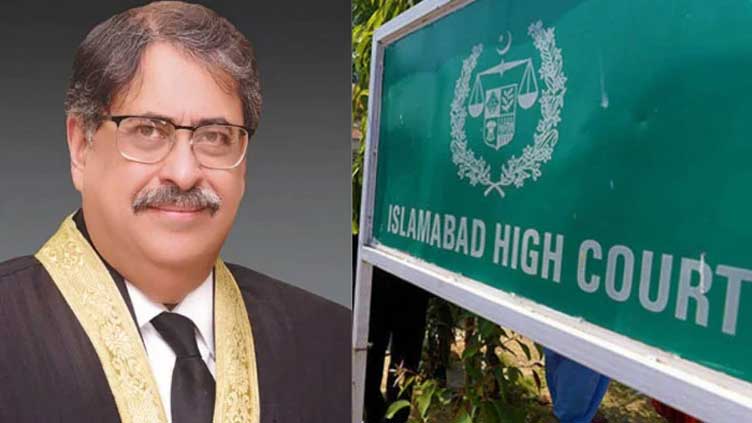 Pakistan
IHC CJ questions framing terrorism charges against Imran Khan
ISLAMABAD (Dunya News) – Islamabad High Court Chief Justice Athar Minallah while hearing former premier Imran Khan's plea for the dismissal of the terrorism case against him, asked that the speech of Imran Khan was inappropriate but how was he charged under anti-terror law?

A hearing was held in the Islamabad High Court against Imran Khan in the case of threatening a female judge. The hearing was conducted by Chief Justice Justice Athar Minullah and Justice Taman Rifat Imtiaz.

Imran Khan's lawyer Salman Safdar, Special Prosecutor Rizwan Abbasi and the investigating officer of the case appeared before the court.

"At the last hearing, we directed Imran Khan to join the investigation. Has Imran Khan joined the investigation?" the IHC chief justice asked during the hearing.

"We had asked the investigation officer to investigate and tell us how the provisions of terrorism are applied," the chief justice remarked.

"The provisions of terrorism against Imran Khan are still intact," Prosecutor Rizwan Abbasi told the court.

"Is there any other material other than Imran Khan's speech? Terrorism is a very serious crime. Don't try to downplay its importance," the chief justice said to the prosecutor.
"Don't confuse things. "Tell us how the provisions of terrorism are applied?" he added.

Later, the court directed the Joint Investigation Team (JIT) to make a decision and inform the court about it by September 19 and adjourned the hearing till September 19.